Benefit Of Sage Tea
Sep 19, 21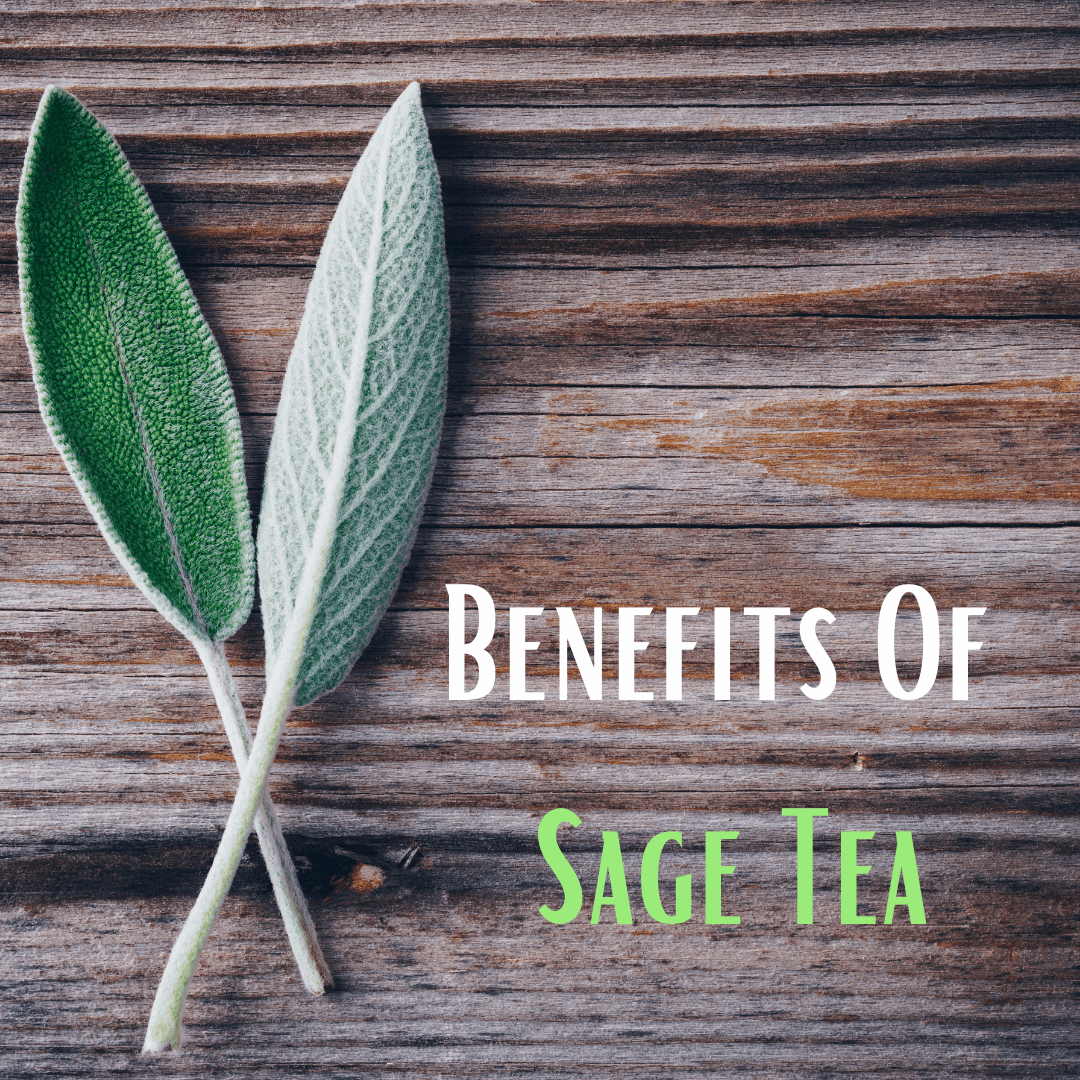 Benefit Of Sage Tea
If you have never heard of sage tea, you might not be aware of this great tea that is also very good for you.
There are numerous tea sage benefits, and you will find that you might have been missing out on a great tea-drinking experience if you have been drinking other teas instead.
Sage tea is one of the most aromatic teas that you can drink. This tea comes from a plant related to the mint plant, and it offers the same kind of flavourful and refreshing experience when you drink it.
You will get lots of great health benefits at the same time, and you will almost always feel automatically more energetic and lively when you have had some sage tea each day.
How Can Tea Sage Benefit Your Health?
This tea can greatly reduce inflammatory processes in your body, and you will find that sore muscles, as well as headaches and other inflammation-related conditions, are much improved if you drink sage tea each day.
This tea can help ward off pain from arthritis and support healthy muscles that quickly recover from workouts and injuries.
This is one of the reasons that this tea treats cold symptoms so effectively. Removing the inflammation that causes discomfort related to colds is a big benefit of sage tea.
Imagine treating your sinus pain and pressure with a cup of your favourite tea or reducing your cough greatly by adding sage tea to your routine.
There are so many healthy plant compounds in this tea that you might not be able to gain access to through other means.
You will get all the right antioxidants that help prevent cancer, treat inflammatory conditions and promote healthy cell division.
Antioxidants are always available in high amounts in herbal teas, and sage tea is one of the best sources for these healthy compounds.
Sage tea also contains rosmarinic acid, a great antioxidant for improved blood sugar and heart health. This compound is not available in many other teas.
Healthy skin can be hard to support with just external products. Lotions and face washes can make a big difference, but your diet can make an even bigger difference.
Drinking enough water and eating healthy foods can improve your skin, and sage tea can make sure that it stays clear.
The anti-inflammatory properties of this tea can help your skin to stay clear and healthy even if you are exposing it to sun and wind or if you get a burn or other injury.
Sage has been shown in studies to heal cold sores and help wounds to heal faster.
Sage has always been a herb that is associated with dentistry in ancient times, and it is still an effective way to help promote the correct balance of bacteria and wound-healing properties in your mouth.
Many natural remedies for sore throat and sore gums include sage compounds because they have been shown to help improve sore throats and sore gums.
If you are struggling with inflamed gums or have braces or other dental implants that you are struggling to keep clean, this can be a big help to your cause.
You can drink just one cup of sage tea a day and have a cleaner and healthier mouth all the time. Sage is also delightfully refreshing, which makes it a natural option for a mouthwash.
You can drink a cup of either sage or mint tea if you want to freshen your breath on the fly. Sage is so close to mint that it offers up the same breath-improving benefits.
This can be a big help if you are at work and want to freshen up your breath without leaving to go brush your teeth, and this kind of tea can also help you out in between meals when you are too busy to head to your toothbrush for some dental care.
Having good breath long-term can be a major benefit of sage tea. Imagine being able to eat and drink all day long without being worried about how your breath smells!
Supporting good oral health is as easy as making sure that you have your cup of sage tea each day. Sage is so good for your health overall that having good breath due to drinking it is like the icing on the cake.
Sage Tea is Great For Your Health
Few teas are as good as sage tea for your health and well-being. From supporting healthy blood sugar levels to caring for your heart and lungs and taking care of your oral health, this tea can take care of almost all your daily health needs.
No more worrying if you are getting the healthy substances and antioxidants you need for your optimal and ideal immune health.
There are not many teas as delicious and nutritious as sage tea, and you will love how enjoyable it is while it benefits all of your health and well-being.
Sage tea is safe for people of all ages to drink, and the delightful taste and natural pick me up that you will gain from drinking it are not available in many other teas.