Best Herbal Tea for a Sore Throat
Dec 20, 20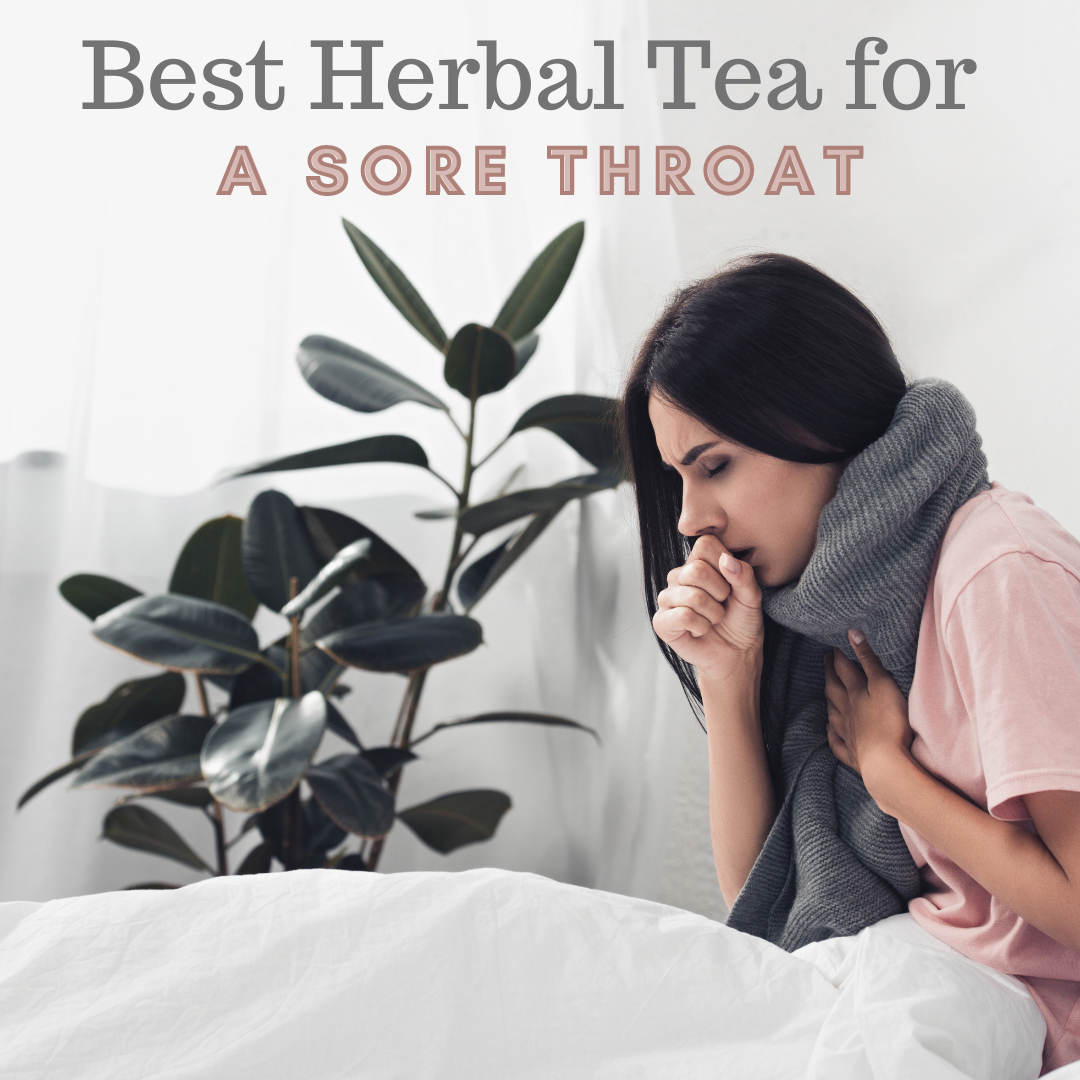 As cold and flu season approaches, sore throats are just over the horizon. Sometimes a sore throat can also be caused by allergies, food choices or just tiredness. If you are tired of turning to over the counter medicines to treat and soothe your sore throat, this list of herbal teas to treat sore throats is the answer that you have been needing.
Chamomile Tea:  This is the classic sore throat tea and has been used for centuries to treat inflammation in the body as well as to help with relaxation and sleep. Chamomile coats your throat to help ease discomfort and the heat from the tea will help to clear sinuses and soothe uncomfortable tissues. Best of all, chamomile can help you to sleep even when you are feeling under the weather.
Liquorice Root Tea: This tea helps to target viruses and bacteria and can help soothe upset stomachs as well. This staple of ancient remedies offers up 300 flavonoids that boost your immune system and help with your overall health at the same time as it soothes your sore throat.
Green Tea: Green teas are also rich in antioxidants and are the pick-me-up companion to chamomile. Green tea will give you the pep that you need to get through a long day when you feel under the weather, and the antioxidants in green tea have been shown to help defeat viruses and bacteria as well. Green tea can also be used as a gargle.
Slippery Elm Tea: This ancient pain remedy offers up the same painkilling factors that are in over the counter pain medications. The tannins in the tea also help break up mucus and can lessen coughing episodes. Tannins are also anti-inflammatory and can reduce overall systemic upset from an illness or allergen. Slippery Elm was used for centuries in place of the pain medications that are available to us through modern technology, and it has not grown less effective despite not being the first choice for pain management these days.
Ginger Tea: This classic remedy tea has been used in traditional medicine for centuries to reduce nausea and inflammation in the body. The compounds in this tea can help to fight off viruses and bacteria, and ginger tea is particularly effective against sore throat irritation. Ginger tea helps with a whole host of symptoms, making this a great choice if you are fighting off aches and pains along with stomach discomfort and a sore throat.
If you are struggling with cold symptoms and just feel crappy despite taking an over the counter cold medicine, these great teas will help you to turn the corner and get well again! Drinking any of these teas daily will also help you to ward off illness and prevent infection. You will not get sick as often if you support your immune system properly, and these teas can help you to do so!