Medicinal Teas That Offer Up Big Benefits
Jan 14, 21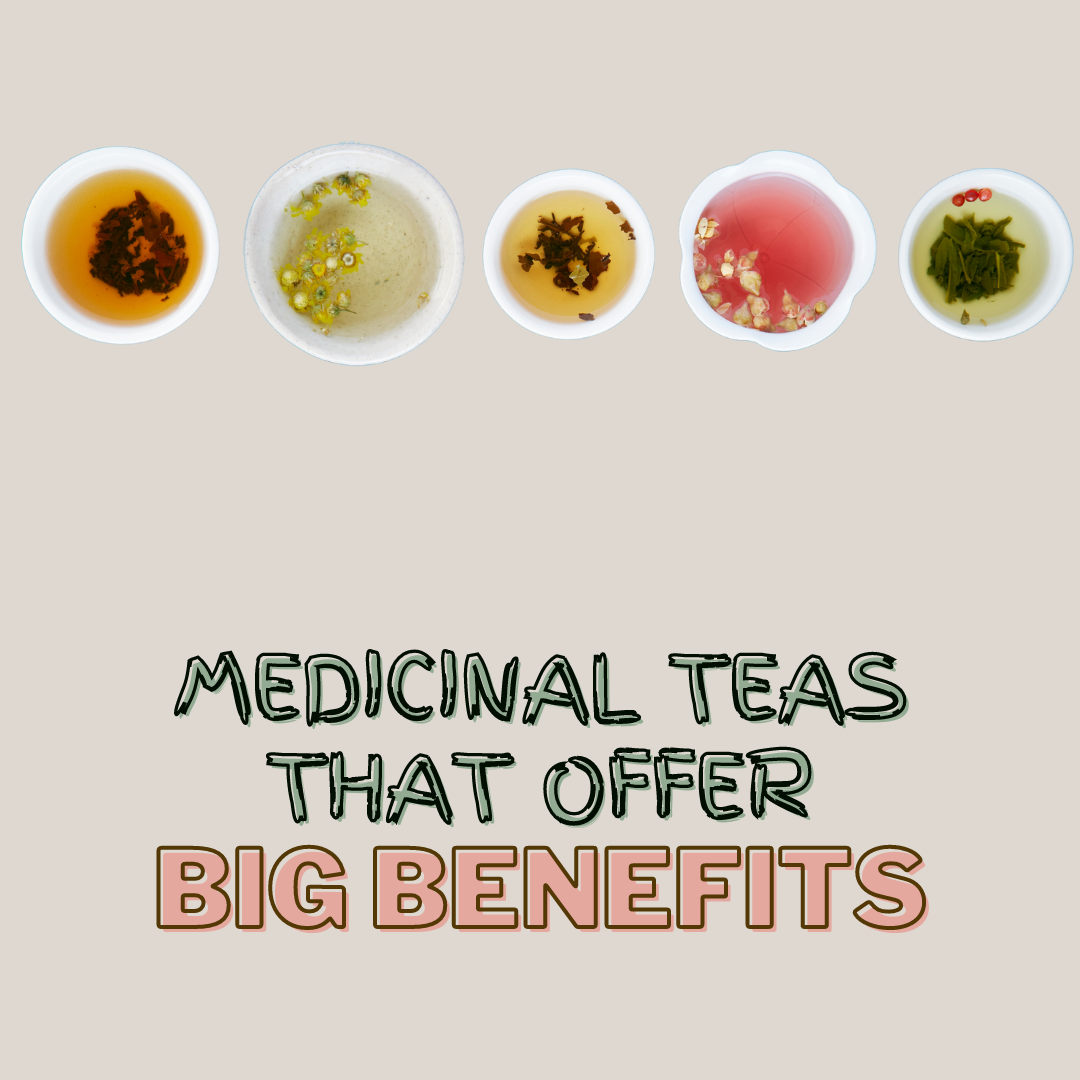 While herbal teas are familiar to many people, there is a general lack of awareness regarding their health benefits.
For many people, tea is simply an enjoyable drink to consume instead of water or coffee. What they may not know is that their selection of teas could be affecting their overall health.
The more herbal teas you utilise for your well-being, the healthier you will likely be!
Teas have been a part of medicine for centuries. Before the rise of western medicine, teas were the mainstay of healthcare and with good reason.
Many herbal teas offer up unique health benefits that are nearly as good, or just as over the counter medicines.
If you want to add some medicinal teas to your daily routine, this list will give you a great place to start!
Chaga Tea: 
This is a mushroom tea and conveys all of this large and nutrient-rich mushroom's benefits.
This is an immune booster and has been shown in studies to have anti-cancer and anti-viral properties.
This is also a great tea to take if you feel under the weather after a long illness or want to help keep yourself healthy during flu season.
Another great benefit of this tea is that it can help you to control inflammatory conditions like arthritis.
Reishi Tea:
Another mushroom tea is a great tea to take if you are struggling with anxiety, depression and mood disorders.
This tea calms the nervous system and has immune-modulating components that help with your lymph system.
This tea will also help support your liver and kidneys and keep your skin clear if you struggle against acne.
Fennel Tea:
This flavourful herb has been used for centuries to treat gas and other digestive issues.
It also helps with coughing if you have a cold or allergies and it can provide the same sort of calming effect that chamomile is famous for.
This is a great tea if you want to add a little spice to your day due to its spicy and delicious flavour.
Maca Tea:
This tea is not commonly known, but it is a great stress reliever. It also boosts your energy and can help to balance your hormones.
For many centuries it was used as a means to increase sex drive as well. This is a great tea to drink if you feel a little down or lacking in your usual energy.
Ashwagandha Tea:
This is a very ancient tea used for centuries to calm the mind, boost your energy, and help with inflammation.
It has also been shown to help with thyroid health. This is a great tea to pair with a new weight-loss journey or work-out plan as it helps support your body when it is under stress.
These ancient teas are still an effective way to enjoy better overall health, even if people have lost their awareness of them over the centuries.
For those who are looking for a healthy way to add some energy, immune support and overall health support to their diet, these teas are the perfect solution!