Best Herbal Teas For Acne
Jan 07, 21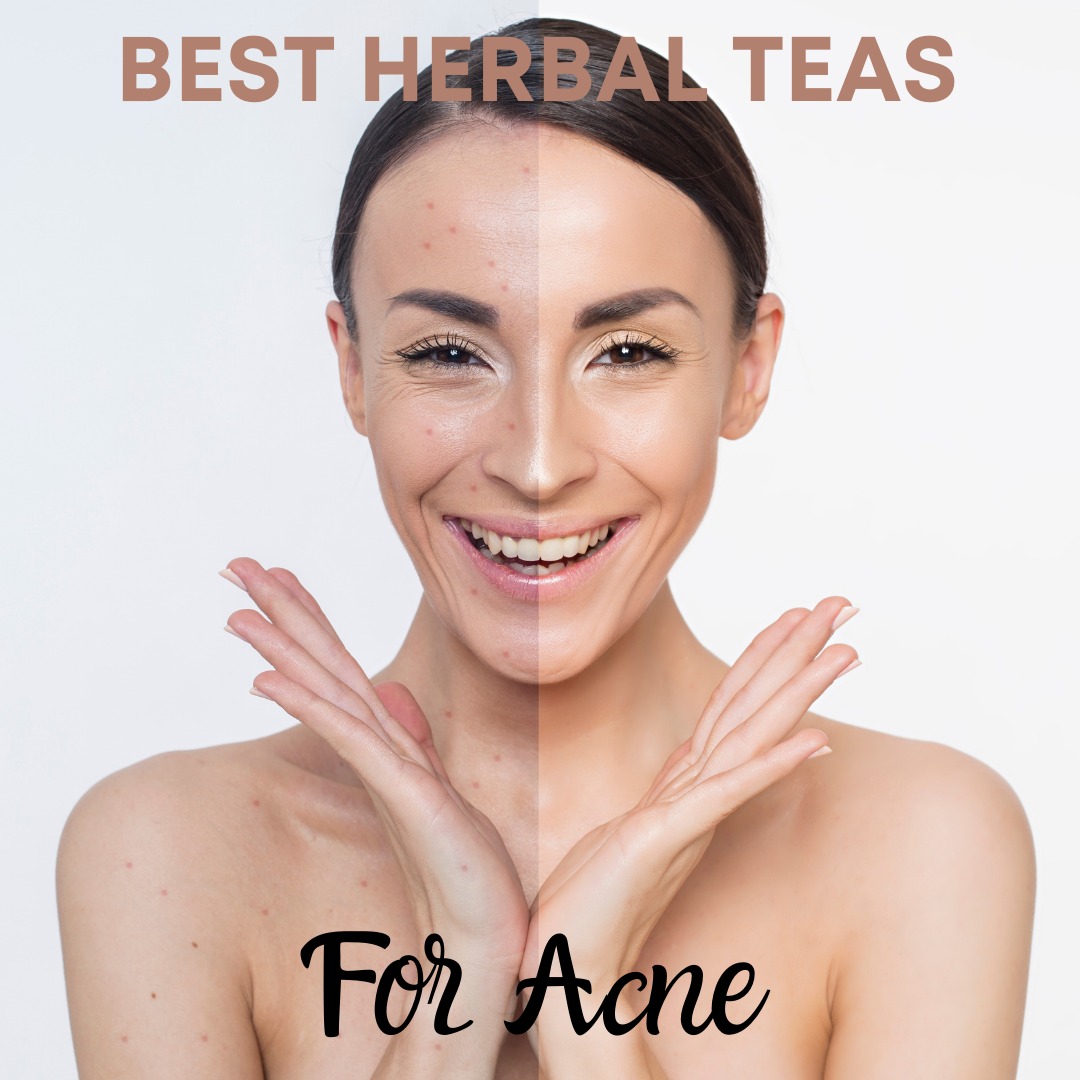 While acne is often thought of as a teenager's struggle, it can also affect adults. Many people deal with intermittent acne and just as many who deal with acne all their life. If you are struggling with your acne, there are actually options out there that do not just face washes and medicines you can only get from the doctor.
If you have tried everything for your acne and still are not getting any results, adding these herbal teas to your diet can help prevent and clear up acne flare-ups. Always remember to keep your skin clean but don't wash more than twice a day. Be sure to avoid harsh cleansers as well as they can make things worse.
1)      Turmeric Tea: Turmeric is a wonderful anti-inflammatory, and it can be counted on to help with all sorts of ailments from arthritis to digestive issues. Turmeric also has antibacterial properties, which can make it a big help for fighting acne when combined with its anti-inflammatory properties. Turmeric can also help your cells be healthier, allowing your skin to heal while also treating existing blemishes. Turmeric tea can be a little spicy for some, but it mellows well with a small amount of sweetener or even milk.
2)      Spearmint Tea: This is a great tea for treating acne and has been shown in studies to reduce lesions while also preventing inflammation. Spearmint tea also brightens skin and helps balance your pH. This is also a yummy tea that is easy to drink and should be added to your diet two times a day for maximum results.
3)      Tart Cherry Tea: This is a tea that is made from Tart Cherry Juice. Make sure there is not a lot of added sugar in the one that you choose. This tea is packed with vitamins A, B, C and D. This tea also is a great help in balancing your body pH. This tea is also a great source of melatonin linked with better sleep and skin brightness and health.
4)      Matcha Tea: This caffeinated pick me up is also very yummy and enjoyable. Matcha has been shown to clear blemishes and offers up a large dose of epigallocatechin gallate, which helps prevent the sebum formation, which is the root cause of acne.
5)      Peppermint Tea: This tea is a great source of anti-inflammatory factors as well as vitamins. Peppermint tea is also perfect for gut health, linked to acne and other skin conditions. Peppermint tea is also a great way to hydrate, so adding it to your daily routine can help your body get the moisture needed for clear and healthy skin.
These teas are a great way to support your skin and to help it to clear up existing acne. Taking care of your skin doesn't have to be about harsh cleansers or expensive creams!