Green Tea for Prostate Health
Oct 22, 21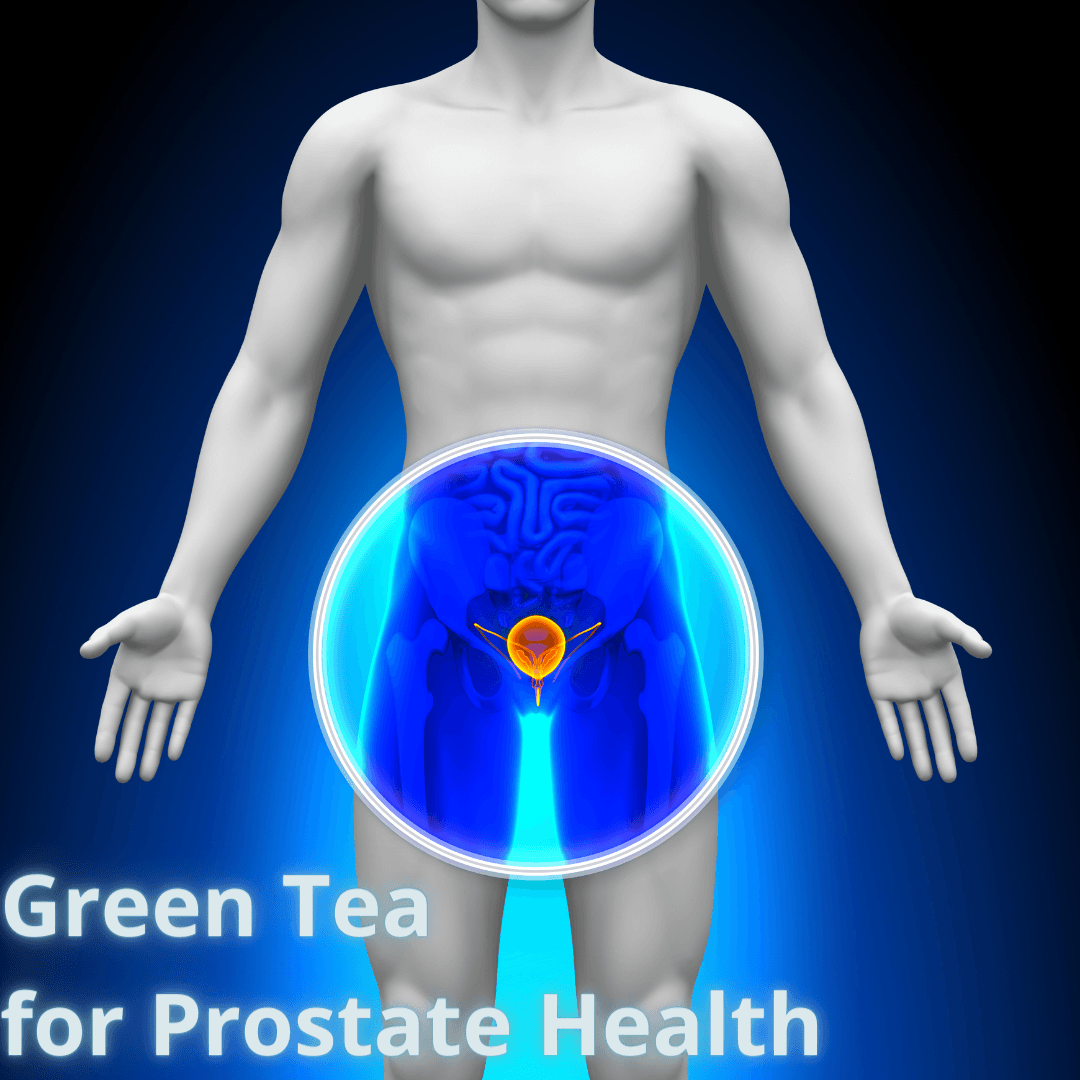 Best Herbal Teas for Prostate Health
Many people think of prostate health as a middle-aged and older person's concern.
While most prostate conditions are discovered in people in that age group, that does not mean that prevention should be done earlier to help prevent disease.
For many men, prostate conditions could have been prevented by earlier supportive care.
Thankfully, it is not hard to support your prostate, and herbal teas can help you out!
If you are looking to support your prostate health, some herbal teas are perfectly suited for the task.
Combined with adjusting your diet and working our regularly, these teas can help you to avoid prostate ailments in the future.
Green Tea: Green tea is the best go-to for prostate health. It is full of nutrients that support health cell-division and new tissue growth.
It is also great for hydration and can help you to take care of your liver and kidneys.
Most importantly, the way that green tea is processed means that it has the highest concentration of epigallocatechin-3-gallate, which has been shown to prevent prostate cancer.
Combine this feature, with green tea's ability to fight inflammation, and you have the perfect tool to prevent prostate issues both now and into the future!
Green tea also helps with bladder emptying and is anti-bacterial in nature as well, which can help those who are struggling with bladder issues to avoid bladder infections.
There is nothing worse than avoiding prostate issues but selecting a tea that can make your bladder more crampy or reactive.
You want to hydrate without consuming too much caffeine. Caffeine is often the culprit when bladder issues are diagnosed.
Green tea will make it possible for you to get your daily pick me up without causing yourself new health concerns.
Green tea also tastes great and offers a nice pick-me-up, which can help convince people to replace their afternoon coffee with green tea instead.
While coffee can be healthy in limited amounts, there is increasing evidence that drinking it from the afternoon into the evening can actually negatively impact your kidneys and your bladder.
Green tea makes a great replacement for your afternoon cup of coffee.
Green tea is delicious, healthy and easy to source. It is a great go-to for those looking to support their overall health while promoting a healthy prostate.
Purchasing a loose tea will offer you the chance to get the full range of benefits from your daily cup of green tea.
Always make sure to steep it in water that is not too hot, as well. Preparing your tea at too high a temperature can actually affect the tea's benefit, which should be avoided.
There are so many health benefits offered by green tea, that there is really no reason not to add it to your daily routine right away!