Matcha Green Tea Benefits
Sep 26, 21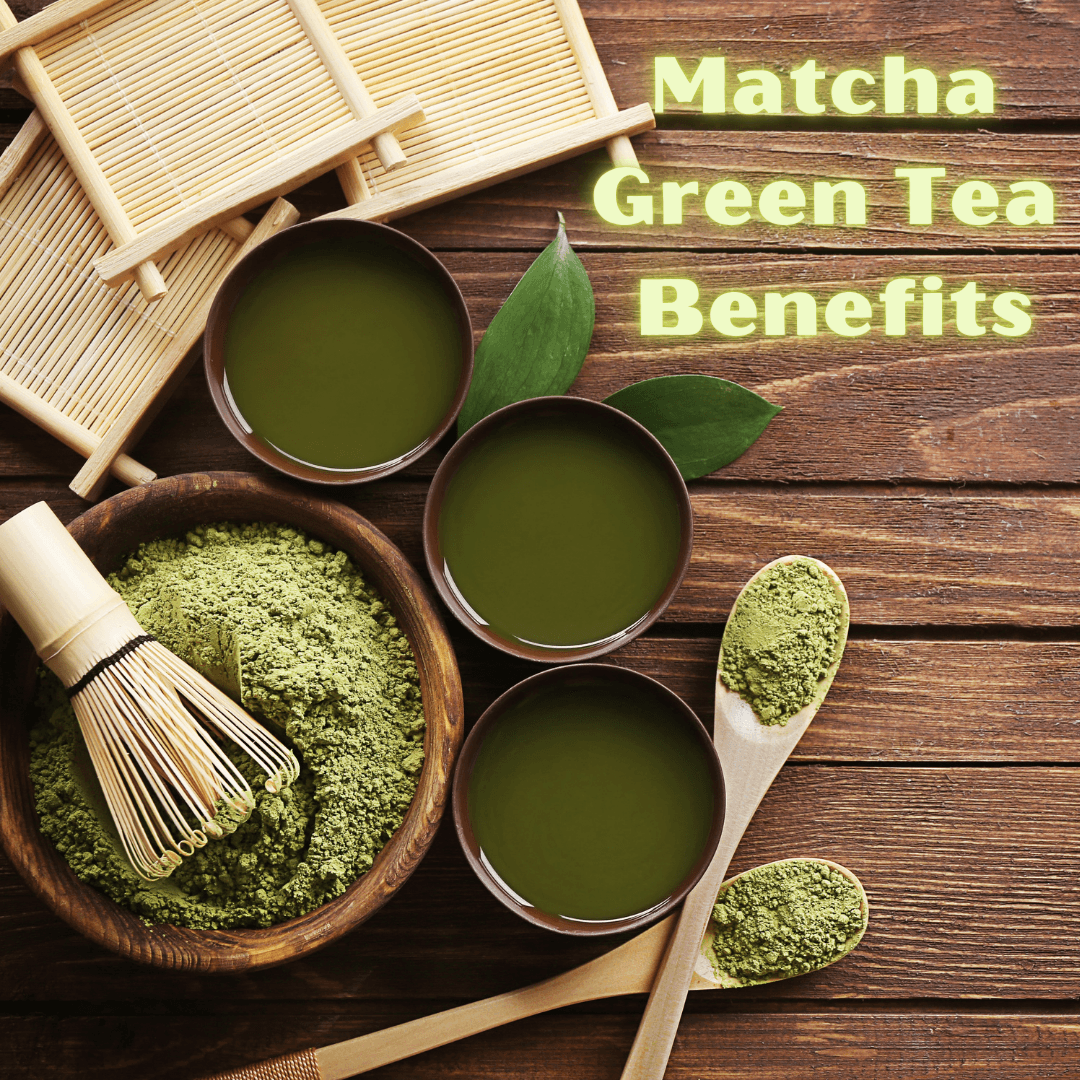 Matcha Green Tea Benefits
If you have always wondered if Matcha tea might be for you, you should learn more about this fantastic tea.
This is an ancient tea that is still considered a special tea that will take care of many of your health needs due to all the healthy compounds present in this tea.
Matcha is a prized tea made with soft powdered tea leaves mixed into hot water. This gives the tea a unique flavour profile that is soft, delicate, and gently frothy.
You will never experience another tea like it, and you will love its beneficial pick-me-up properties as well!
If you have been wondering about tea Matcha Benefits, read on!
How is Matcha made?
Matcha is made with the young leaves of a tea plant ground into a soft and bright green powder. This powder contains all of the benefits of the plant and is not oxidised like black teas, or even white teas can be.
This powder is the base for your Matcha tea, providing you with a unique flavour profile and a smooth cup of tea that you cannot get from other tea blends.
To make Matcha tea, add the powder to hot water and mix gently. The powder blends with the hot water to create a smooth and slightly creamy tea mix that is very light and very refreshing.
This is a tea that was grown in the shade, and the leaves are very delicate in flavour and very healthy due to their lack of processing. The leaves can be powdered in this way because they are very green when they are picked.
Matcha tea is well-known for its unique flavour and its health benefits, and its bright green colour. This is a very special tea that is considered to be a bit of a delicacy in Japan.
Being able to drink Matcha tea at home offers you the chance to indulge in this delightful variety of tea that has been used for centuries for good health and enjoyment with family and friends.
Matcha Tea is Very Healthy
Matcha tea is one of the healthiest teas that you can buy. This is because it contains high levels of catechins called EGCG that offers cancer-fighting benefits and skin-brightening and stomach health benefits.
You will also enjoy protection from heart disease and diabetes when you add Matcha to your daily routine as well.
Matcha is one of the healthiest teas that you can invest in because of how it is processed. Any blend of tea harvested when the leaves are very young will be full of all the health benefits that the tea plant offers.
Any tea that is processed more delicately will provide more of the benefits of the green plant itself, and Matcha is excellent at offering this benefit.
Always make sure that you get a high-quality Matcha that has been processed correctly. This will ensure that you get the whole Match experience and all of its best health benefits for your needs.
You will not have the same Matcha experience with a low-quality tea, and sourcing from Japanese makers can improve your chances of getting a really good tea for your money.
Enjoying Matcha is an Experience
Matcha tea is thought of as a very high-quality and special tea in Japan, and making Matcha soft serve elevates your experience to one that will delight the senses.
You will love the bright and vibrant colour of your ice cream treat, and gaining all of the benefits of a cup of Matcha tea from your dessert is a wonderful additional benefit.
Matcha can also be baked into bakery goods or added to ice cream. Many people are familiar with Matcha flavoured ice creams that are available at Asian food stores and restaurants, and it is possible to use your Matcha to make these kinds of goodies as well as enjoying it in your cup as a drink.
People love Matcha for its delightful pick-me-up, and this can be a soothing way to enjoy your middle of the day or wake-up cup of tea. Matcha has been around since antiquity, and it is one of the most special kinds of tea you can enjoy.
Matcha Tea Will Care For Your Health
Matcha has always been considered a very healthy tea that supports all your organ functions and prevents cancer and diabetes. Still, Matcha is also traditionally connected with a better mental state.
You will find Japanese culture views Matcha as a kind of mental stimulant and mood improver as well, and these benefits can be a wonderful side feature of adding Matcha to your daily routine.
There is nothing better for your overall well-being than sitting down with a cup of tea and taking a break from your busy day, and Matcha offers you the chance to do this very thing.
Make your own little tea ceremony out of your tea times with this ancient tea and enjoy an entire host of great health benefits when you do so.
Matcha is a unique tea that will take care of your heart, your organs and your mind. Adding Matcha to your diet will make every day a healthy and fulfilling one.