Tea Tree Oil Benefits
Oct 21, 21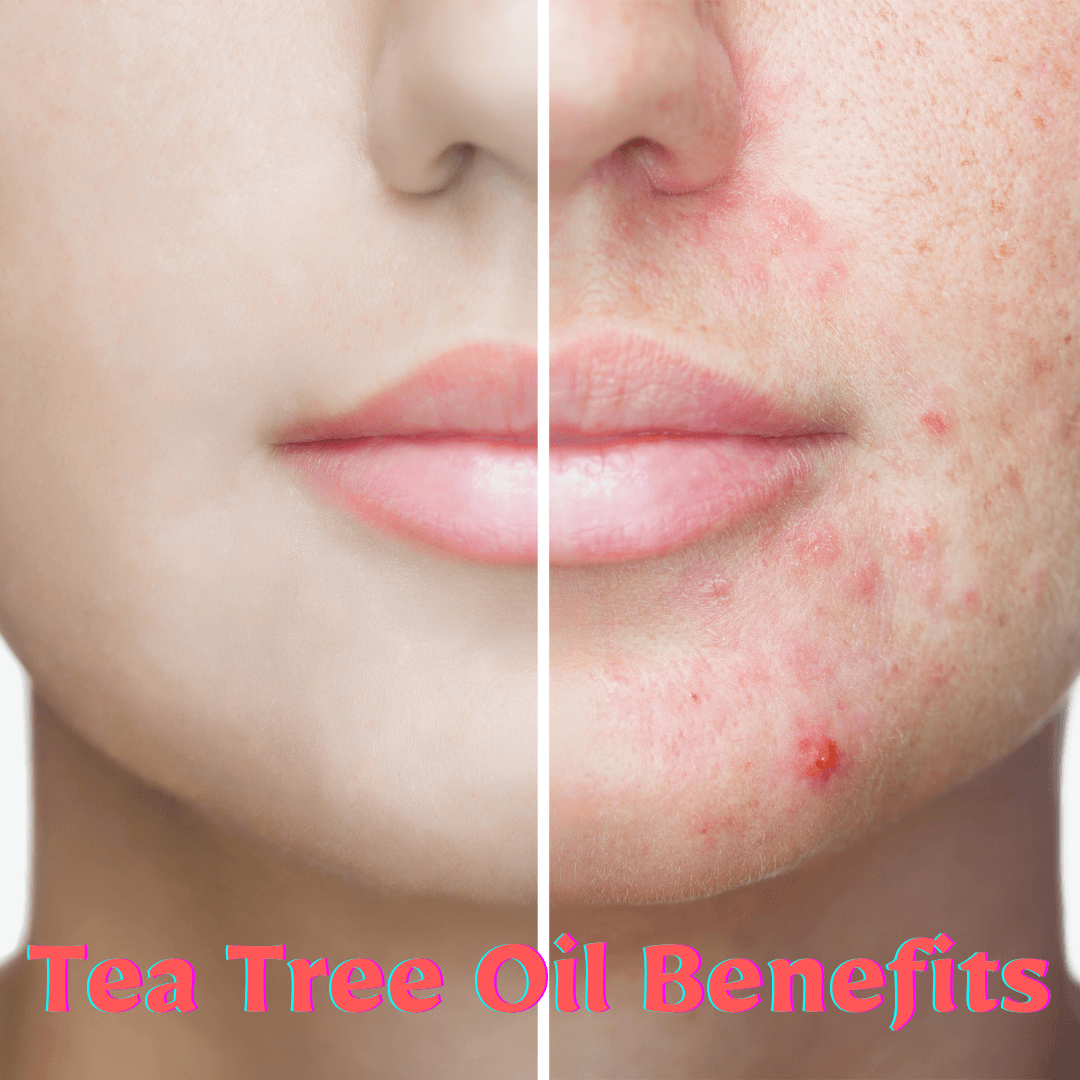 Tea Tree Oil Benefits
Tea Tree Oil is a powerful natural oil that has been used for centuries to treat all kinds of health conditions.
This strong-smelling substance is a great way to support healthy skin and nails and treat various skin and health conditions.
While not the same as drinking tea, you will get lots of benefits from tea tree that you might not get from a cup of tea.
Knowing what tea tree oil can do for you is important if you have been looking for a substance to take care of your skin concerns and health overall.
This is a nice-smelling product that can take care of so many health needs for you.
What is Tea Tree?
Tea Tree Oil is an essential oil. It has been used for skin care for many years and has been used as a deodorant and anti-fungal as well as a body wash and hair wash for generations in some places.
It is almost always an ingredient in many modern products used for washing hair and skin, but you can also get the oil itself to apply to your skin to treat certain conditions.
Tea tree oil is a powerful and effective skincare product, and you will have been missing out if you have not been using this wonderful oil to take care of your skin.
Tea Tree can be used as a preventative product and a treatment for some kinds of health and skin conditions.
What Are the Benefits for Skin of Tea Tree Oil?
· Soothing and healing skin.
Cuts and burns, and inflammation conditions can be treated and healed with tea tree oil.
· Can be used as an aromatic.
This mood-stabilising essential oil can help you feel energised and ready to take on the day. You will get a sense of relaxation from this oil, and you will love how it smells.
· Can be added to any oil.
If you have a favourite skin oil that you use for your skincare, you can add Tea Tree to get the benefits of this product and the benefits of your other favourite skin oil.
· Anti-fungal treatment.
Anti-fungal treatments are not often very effective unless you get prescription medications from your doctor, but tea tree oil can treat all kinds of fungal skin conditions and help your skin heal and get better faster.
· Anti-bacterial support.
If you have any kind of bacterial problem that has made itself known, tea tree oil can help treat the bacterial condition you are dealing with. At the end of the day, if your skin is healthy, it can heal and take care of bacterial conditions much more effectively.
· Treat sunburns.
This is a powerful sunburn soother, and your skin will thank you for giving it the support to take care of healing up after it has been challenged by the sun.
Other Benefits of Tea Tree Oil
There are some other benefits of Tea Tree oil that you should also know about. This oil can take care of skin conditions like dry skin and eczema.
These can be tough conditions to treat without the help of the right skincare regimen, and your skin can be open to all kinds of infections and other problems if it is not healed up properly after each flare.
Tea Tree can help to care for your skin when these kinds of conditions crop up.
If you have oily skin, you will find that Tea Tree can help balance your skin. Your skin's pH can be significantly improved by using Tea Tree daily.
This is particularly true if you have skin that is very dry or very oily. These kinds of skin issues are often due to skin pH imbalances that can negatively impact skin health.
A dry and flaky scalp can also be treated by using Tea Tree oil. If you have a tough scalp condition, Tea Tree can help you to treat it effectively.
This is why there is some tea tree in dandruff shampoos and conditioners. Part of the treatment that is needed for this kind of condition is soothing the skin as well as creating a better scalp pH.
Tea Tree can also help you with your acne. This is one of the most challenging skin conditions to maintain and treat, but Tea Tree oil has been shown to care for acne with ease.
This is because it takes care of your skin pH and helps your skin to heal itself daily. This is a great way to balance your skin out after challenges due to workouts, sunburn, or hours of wearing makeup.
Caring For Your Skin Has Never Been Easier
Tea Tree oil can take care of many of your skincare needs, and you will love that your skin is glowing and healthy when you use Tea Tree oil on a daily basis.
There is nothing better for your skin than this oil, and you will love the way that it feels and smells.
This is a refreshing and beneficial skincare plan that you can easily add to your daily routine.
Tea Tree oil is easy to access and is affordable. You will be able to add Tea Tree oil to your favourite carrier oil or use a preparation that is made to be used by itself. This is one of the best skincare products on the market today.