Health Benefits of Rooibos Tea
Jul 15, 21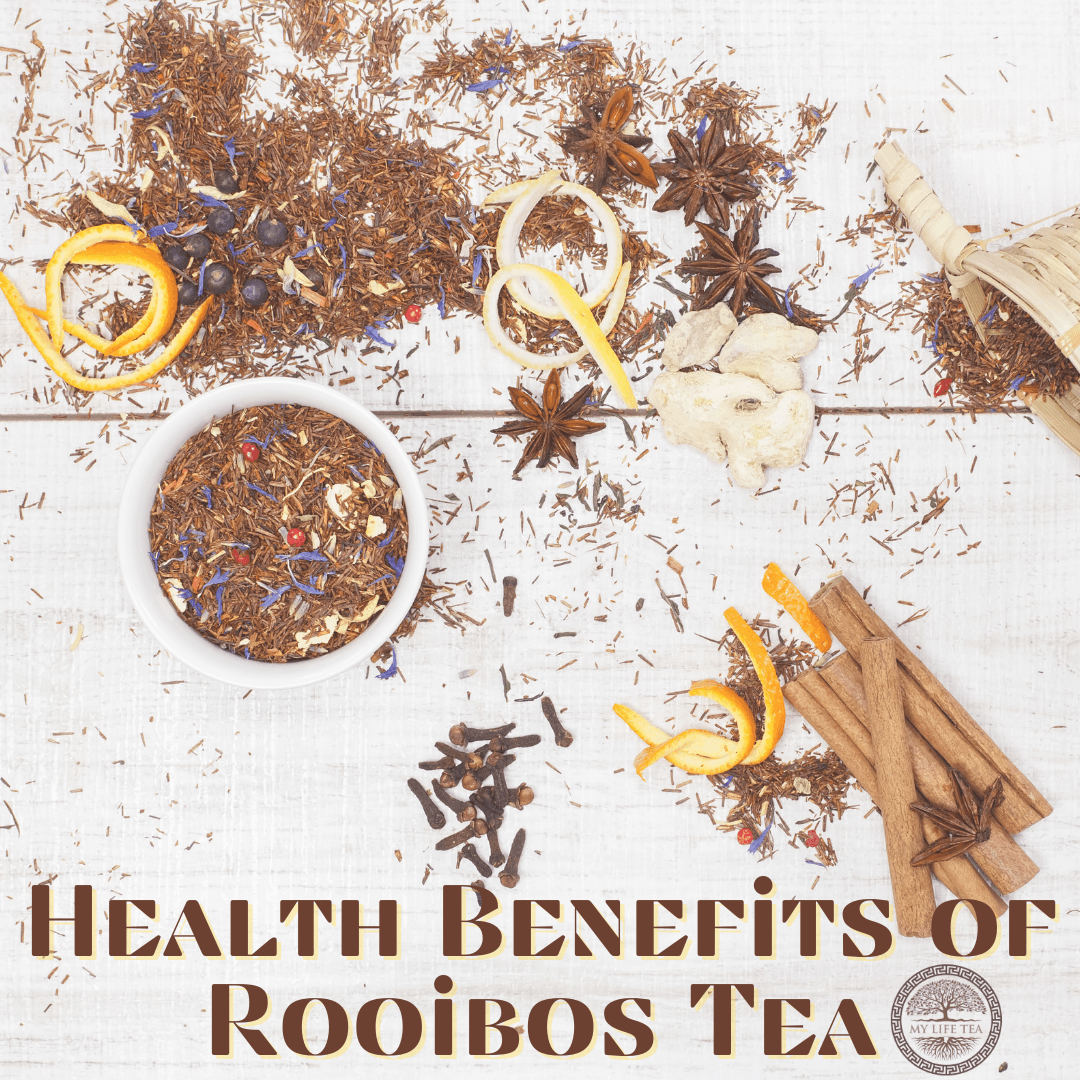 Rooibos Tea
is not as well known as other herbal teas, but it is a great option for those looking to support their health with their daily teacup. This is a tea that comes from South Africa, and it is well known there for its mild flavour and healthy properties. It is made from the Aspalathus linearis shrub and is a traditional tea in its native country.
This is also a caffeine-free tea, making it a herbal tea that you can drink at any time of the day without fear of the jitters or unable to get to bed. If you have been looking for a great tea to support your health, this is a great choice!
Rooibos tea is very low in tannins, and it also has no oxalic acid in it, which has been linked to kidney conditions. This makes Rooibos a great choice for those who suffer from kidney stones or other kidney ailments.
Prevents Diabetes: 
In some new studies, Rooibos tea has been shown to help control blood sugar and insulin levels, which means that it might help to prevent diabetes. It may also be able to support those who struggle with diabetes. The studies are new, but they are promising.
High in Antioxidants: 
Like green teas, Rooibos is full to the brim with antioxidants shown to prevent ageing. Antioxidants can also support heart and circulatory system health. Antioxidants are involved in healthy cell division, and they have been linked to the prevention of inflammatory conditions.
Supports Heart Health: 
Rooibos is a great source for the enzyme ACE. This enzyme has been linked with blood pressure control and means that Rooibos tea can help you support your heart health. Rooibos has also been shown to help control high cholesterol. High cholesterol is often a lifelong struggle for those diagnosed with it, so any supportive care added to the daily routine can only help keep the condition in check.
May Reduce Cancer Risk: 
Because Rooibos tea contains quercetin and luteolin, which have been shown to kill cancer cells in the lab, it is possible that Rooibos tea can help prevent cancer or even improve your ability to fight it off. The studies that are being done into this are still relatively new but show promising results.
Help with Digestion: 
If you suffer from heartburn or other digestive upsets, Rooibos helps keep your GI tract healthy. Prevent your daily heartburn or other digestive complaints with your cup of Rooibos while also gaining all of the other great health benefits that Rooibos tea has to offer!
Rooibos tea is a great choice for those who enjoy mild teas and want to support their health daily. It is a delicious tea that will not give you the jitters, and it is safe for kids to drink as well. Your whole family can benefit from what it has to offer!