Ceylon Tea Benefits
Sep 26, 21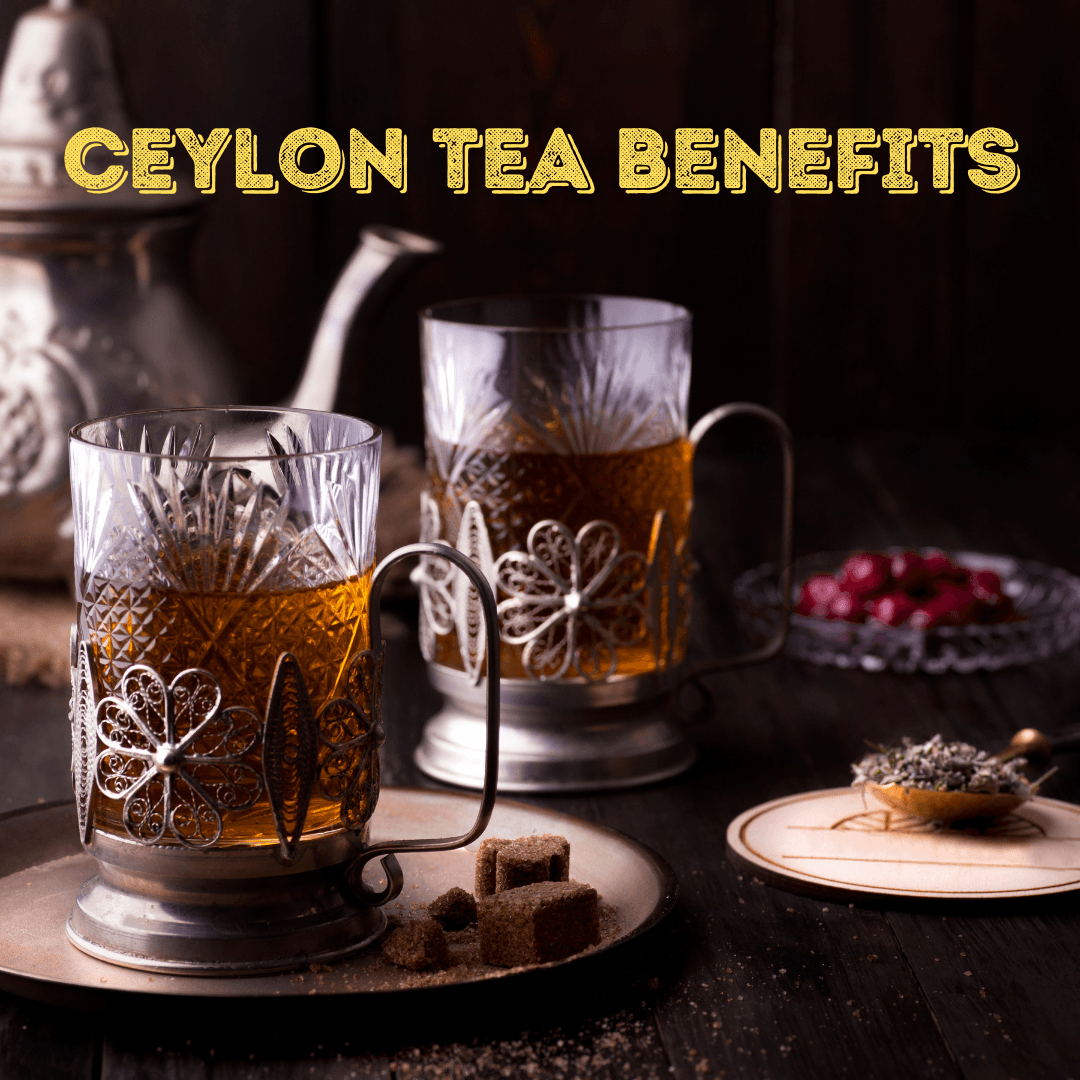 Ceylon Tea Benefits
There are many tea Ceylon benefits. If you have never tried Ceylon tea, you have been missing out!
This is not a well-known tea, but it is a great-tasting tea that is part of lots of other teas that people are far more familiar with. If you have ever had Earl Grey tea, a component of that tea is Ceylon tea.
This tea comes from the Camellia Sinensis plant and is not usually sold by itself. That being said, you can find this tea on its own if you would prefer to have the full experience with just this tea.
Ceylon tea has a unique flavour, and for some people, it is best when enjoyed by itself.
This is a black tea, so you will get the benefits expected from other black teas, plus more.
Benefits of Ceylon Tea
Antioxidants
Being able to help decrease the free radicals and cell damage in your body is a huge predictor of your overall health.
These adverse cellular problems can cause cancer and other diseases, which is why antioxidants can help you live a longer and more full life. Not many other substances can offer you the chance to care for your health so completely.
Herbal teas are filled with antioxidants that you can't get access to in one simple food. Adding a cup of tea to your daily routine can impact your health in a very positive way with ease.
You would have to eat a lot of foods to get the same health benefits that are offered by one cup of tea.
Improve Heart Health
Supporting your heart health is an important thing to do, and you will get access to all kinds of benefits related to your blood pressure and cholesterol with Ceylon tea on your side.
You will be able to help manage your healthy cholesterol with this tea in your daily diet, and studies have shown that people who drink Ceylon tea three times a day have an 11% reduced risk of having heart disease.
Black teas are always really good for heart health, but Ceylon tea is particularly great for this need. It has been studied many times and has shown positive improvements for everyone in the studies that it was included in.
Gut Health
Ceylon Tea has been shown to improve gut health and the overall bacteria in your digestive tract. You will feel better and have better digestion with this tea included in your daily routine, and many people report improved heartburn as well.
Some people find that this tea helps them to feel better in their digestion after a large meal. This is a common benefit of black teas, and you will find that your gut health will improve greatly even if you only drink one cup a day.
Improved Blood Pressure
If you struggle with high blood pressure, you might find that Ceylon tea can help you manage your blood pressure issues easily.
There have been studies that have shown that Ceylon tea can help your blood pressure remain consistent throughout the day and that you will have a reduced risk of heart attack and decreased anxiety.
You have to be careful not to drink too much black tea if you are trying to control blood pressure with its help since caffeine can increase your blood pressure if you consume too much of it.
This would mean that just a cup of Ceylon tea will take care of your overall health needs daily for blood pressure management.
Increased Energy
Black teas can give you a little pick-me-up in the morning or in the afternoon when you are sleepy at your desk.
These teas have less caffeine than coffee but can still offer you the chance to increase your energy and feel better and more awake during the day.
This is a gentler way to gain access to caffeine, and you will be glad that you do not feel that crash in the afternoon that can come from sugary energy drinks.
Ceylon tea is a great choice for your morning coffee replacement, and you will get a nice and non-jittery wake-up from this tea.
The delightful taste, as well as the healthy ingredients, will get your day off to a really good start, and you will feel ready to tackle the day no matter what with some Ceylon tea on your side.
Benefits of Ceylon Tea Are Numerous
There are so many health benefits to drinking Ceylon tea. It tastes great and is a unique tea to enjoy as well. You will get a little pick-me-up from this tea and a lot of wonderful health benefits that cannot be accessed from other kinds of beverages on the market.
Replace your daily energy drink with this tea and enjoy a whole host of health benefits, as well as a little help, getting your day started.
Ceylon tea can be purchased in blends or by itself, and you will fall in love with the flavour profile as well as the healthy parts of this tea.
Living a longer and healthier life is important, and you will get all of the building blocks you need for this goal from this tea.