Rose Tea Benefits
Oct 22, 21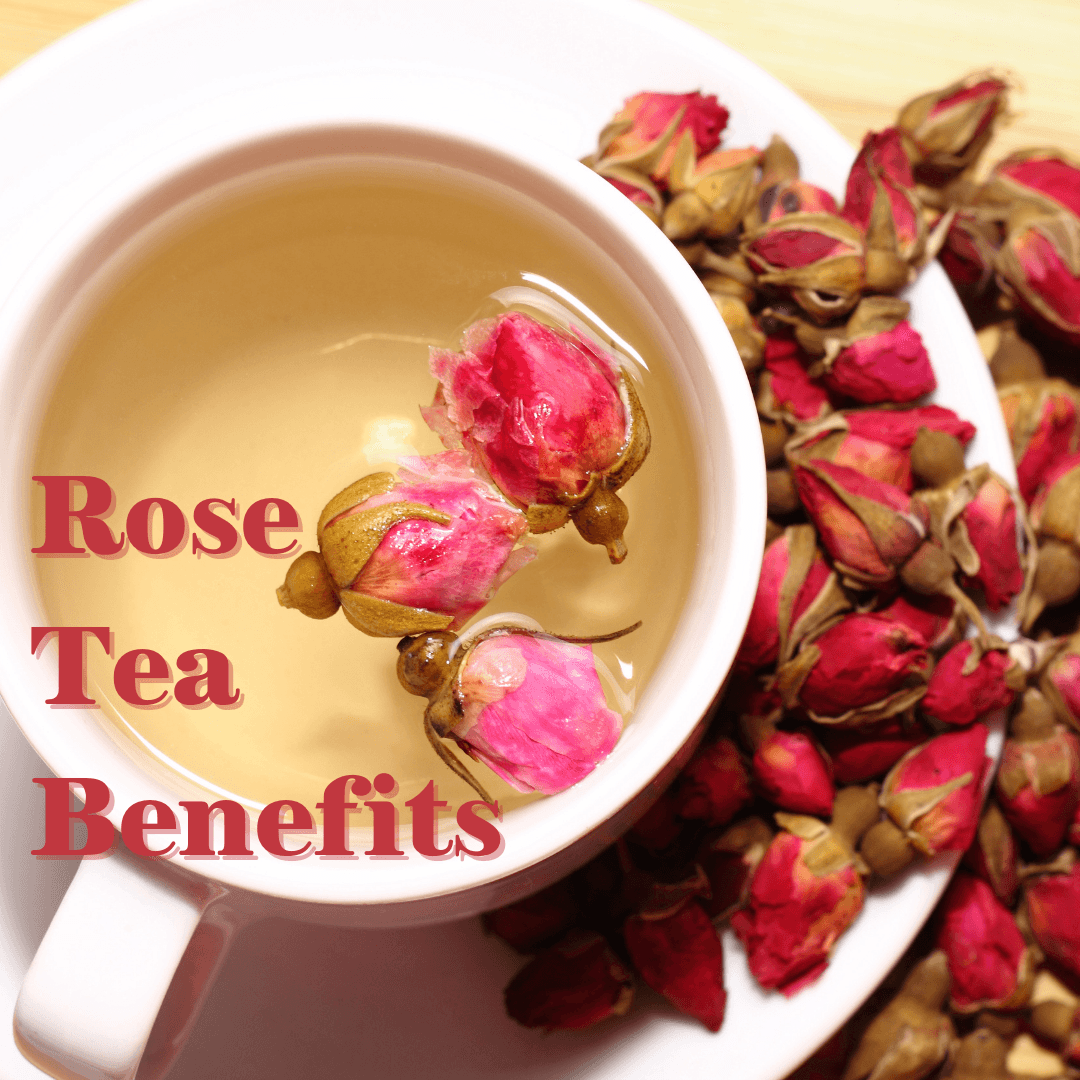 Rose Tea Benefits
Rose tea is a classic herbal tea and has been a favourite of many people for years due to its mild flavour and delicious aroma.
It can be given to children, is not caffeinated, and is readily available to all buyers, even at the grocery store.
While many people have chosen to drink it for its flavour, some unique health benefits rose tea offers.
For many people, herbal teas are selected more for flavour or appearance than for health considerations.
However, if you have been considering adding herbal tea to your daily routine, these are five of the reasons that you should do so!
Caffeine Free
As mentioned above, this is a tea that is not caffeinated and therefore offers the benefits of being good to drink at night before bed, or if you are trying to avoid the jitters. This also means that rose tea is a more hydrating option than black tea. If you are an anxiety sufferer, rose tea is a great choice for you as you will avoid the increased heart rate that can accompany teas that do have caffeine in them.
Hydration Benefits
Rose tea is uniquely hydrating due in part to its lack of caffeine but also due to its nutritional profile. It is a great choice to add back antioxidants to your diet to help with water uptake in the gut. It is also a great tea to add to your meals before you start eating because it has been shown to help with gut hydration.
Offers Many Antioxidants
Rose tea is rich in polyphenols, linked to a reduction in the risk of cancer, heart disease, and type 2 diabetes. They are also linked to brain health and can help prevent Alzheimer's and other cognitive disorders. Rose tea is also a great source of gallic acid, which is known for its antimicrobial benefits and analgesic effects.
Great for Menstrual Pain
This is a great tea to have in your cupboard if you suffer from back pain, headache, dizziness, digestive upset and fatigue during your period. For many women, rose tea is a great way to treat these discomforts, and it can help reduce the need for over-the-counter pain medications. For women who suffer from menstrual struggles, adding just two cups of rose tea to their daily routine can help them to feel much better at all times of the month.
Great Source of Vitamin C
Rose tea is also a great source for vitamin C, making it a huge help when dealing with illness or recovering from an injury. Vitamin C is a necessary component in healthy cell building and can also give you a little boost and pick me up when you do not feel very energetic.
These benefits are just a few of the many great nutritional boosts that rose tea can offer to you and your family. Teas are a great way to soothe the mind and the body, and you will find that the addition of tea increases your mental health and physical well-being to your daily routine.