How To Get Rid Of A Stuffy Nose Instantly
Oct 22, 21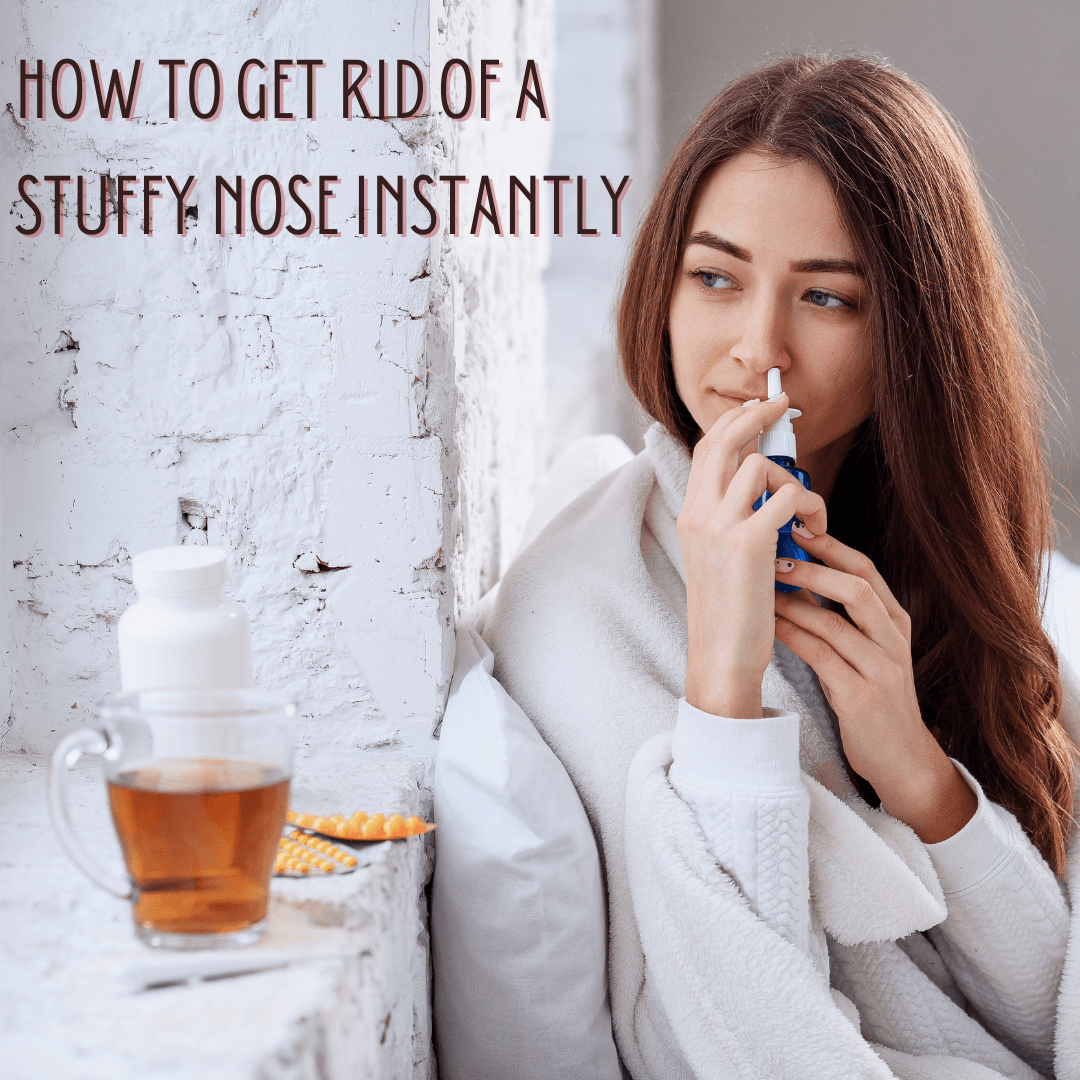 How To Get Rid Of A Stuffy Nose Instantly
Whether you are fighting off an illness or struggling with seasonal allergies, a sniffly nose can be annoying and also embarrassing.
If you are tired of taking over the counter medications to try and alleviate your congestion and not seeing any results, then this list of teas is for you!
These teas can help you to banish your stuffy nose and get back to feeling your best.
Best of all, they don't have any side effects and can also offer health benefits like an antioxidant boost.
If you are ready to start feeling better without taking cold or allergy medicine, read on!
Lemon Tea
This is a classic tea to take if you feel under the weather, and it is a great tea for those wanting to avoid caffeine while they are resting up and trying to get healthy.
Lemon tea contains lots of vitamin C, making it a useful helper when fighting an ailment. Lemon tea is also said to help with sore throats, and it's fresh scent is appealing even when you can barely taste or smell anything.
Elderberry Tea
Elderberry is a classic health-supporting herb, and it makes an excellent tea to drink when you are feeling sick or trying to banish that congestion.
Elderberry is an immune booster, and it tastes really nice, which helps make it easy to enjoy, even when you don't feel super great.
This is another tea that is great for a sore throat, and it can also treat a cough, which makes it a great help when you are sick and feeling sniffly.
Echinacea Tea
This is another immune-supporting tea that has been shown to reduce the duration of an illness and keep you healthy during flu season.
This tea is high in antioxidants, and it helps with congestion in the lungs and the nasal passages. Some people also report a boost in energy when they take echinacea when they are sick.
Green Tea
There are many green tea benefits, and they are all a great way to get antioxidants when you are not feeling great.
Green tea also can help with metabolism, and it can be a mild vasodilator. This is a great, mild pick me up when you are not feeling your best and can help get you through the day without providing negative side effects later in the day.
If you are struggling with a stuffy nose, these teas will help get you back to feeling 100 percent.
They are also a part of a healthy daily routine, and drinking them can help prevent illnesses and treat anything that you have picked up.
Drinking the right teas can prevent allergy-related stuffiness as well, making these teas helpful for so many ailments that are tough to get a handle on any other way.