How to Make Your Home Office More Zen
Jan 02, 21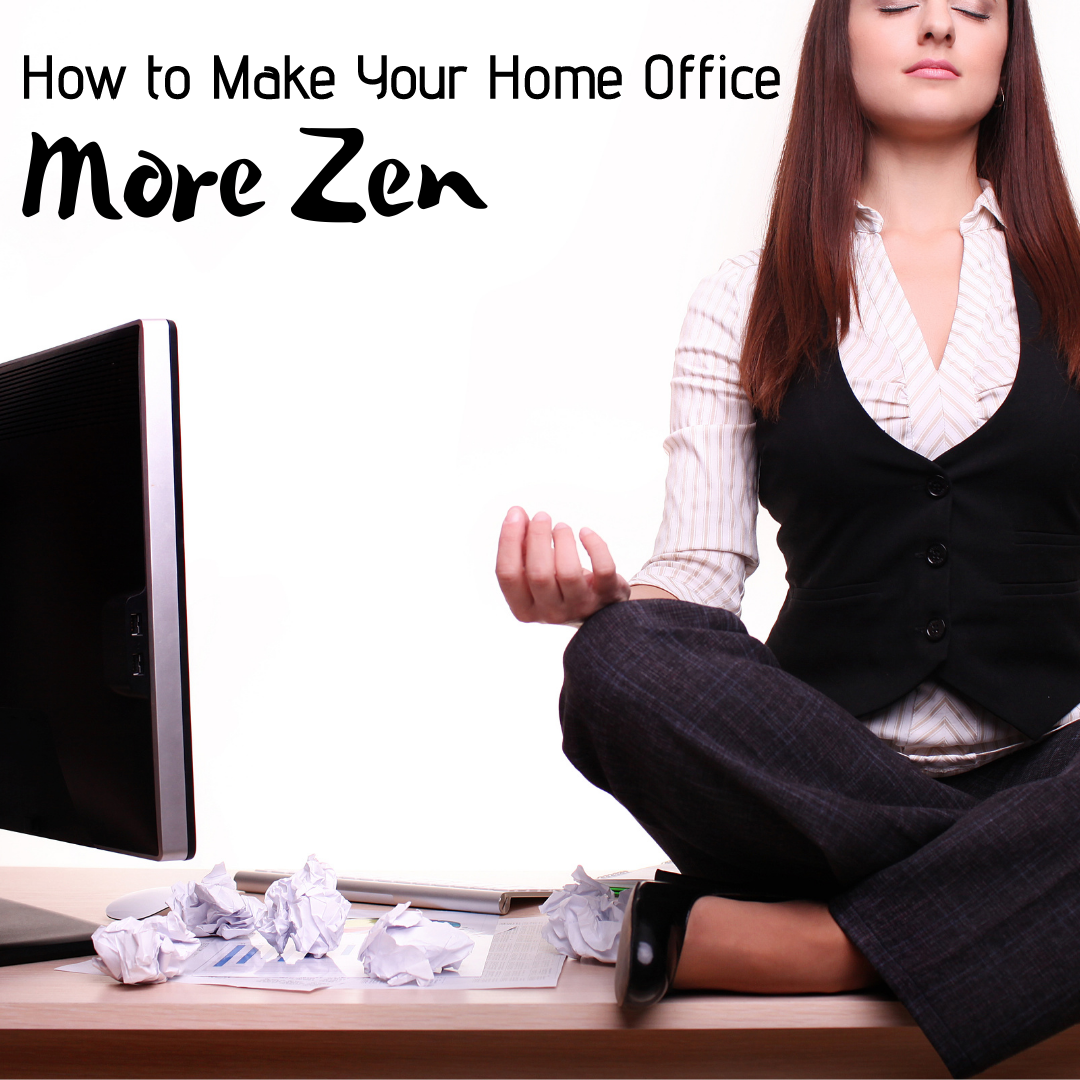 As more and more of us are working from home, the need to make your office space more comfortable and more conducive to productivity and happiness has become apparent to many people. There are lots of ways to make your workspace more personal, but they may not all make your office space more Zen or peaceful.
Being able to organise your workspace correctly can make a huge difference to your state of mind every day while you work. Being able to be in a good frame of mind can help with more than just productivity. You will be happier in all aspects of your life if your workspace is set up for your mental well-being.
Add Some Plants: As long as you aren't allergic to plants or flowers, you can add some small pots of flowers or even a desk topiary to help improve your workspace and make you feel more connected to the earth. For those with space, a living wall can be another great way to bring the outside indoors to help perk up your mood and improve the air in your office.
Water Feature: The sound of running water has been shown in studies to reduce stress, lower your blood pressure and help you to clear your mind. Adding a little desk fountain to your home office can really help reduce your stress and keep you calm and focused even if there are other noises for you to try and tune out while you work.
Get Some Noise Cancelling Headphones: Being able to block out loud noises or barking dogs, or other distractions can be as simple as investing in some quality noise-cancelling headphones. Once you put them on, you will be able to listen to white noise, soothing music, or any other sound profile that helps you to focus. Plus, a quality set of headphones will be comfortable and cosy on your ears, offering the added benefit of helping you to feel like you are alone in your workspace.
Get a Zen Garden:  These adorable and sometimes ornate Zen gardens are not only beautiful; they offer calming activities to do when you are on hold or when you have had a hard day. Studying the arrangements of the garden that promote peace in your workspace can help to make your office Zen, happy and fulfilling every day.
Working from home can be stressful, but you can help yourself to beat that stress by setting up your office space to be happy and peaceful each day. Making sure that you can focus without effort and that beautiful things surround you can help you to do your best work with the least amount of stress. If you have been feeling like your home office is missing something, these are great add-ons to get you started on the path to a peaceful home office that allows you to be the best that you can be!