Best Herbal Teas For Your Immune System
Dec 31, 20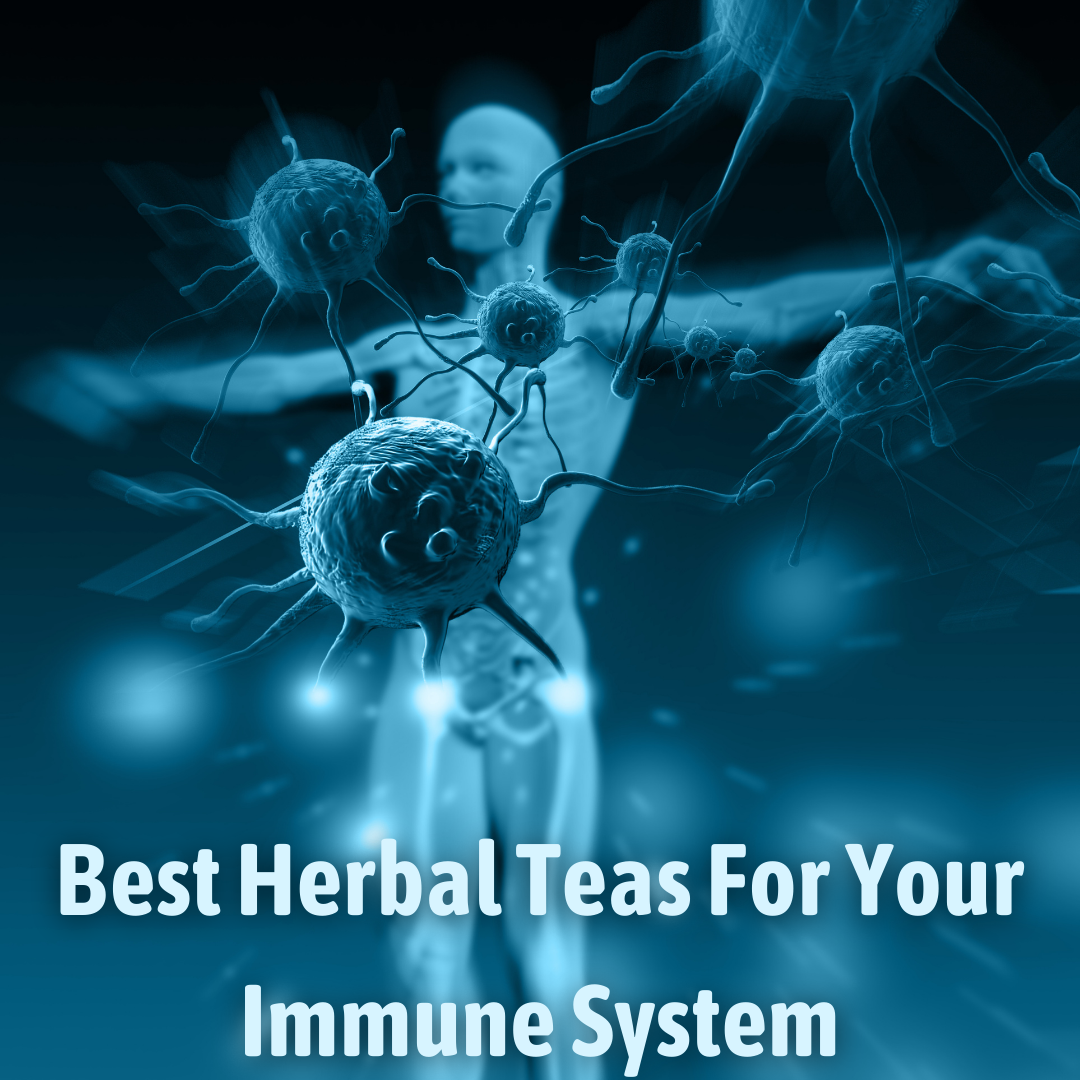 Herbal teas are not only delicious and satisfying; they can also help you to stay healthy year-round by boosting your immune system. There are a variety of teas that will do this for you, but certain herbal teas are the best to select if you want to boost your immune system daily.
If you are looking to help your body to stay healthy, make sure to add these teas to your daily routine. You will be amazed at how much better you feel if your immune system is supported so that it can be at its best!
Echinacea Tea: This is the best tea for immune support that you can buy! It does have a slightly bitter taste, but you can offset that with some honey or the sweetener of your choice. This traditional health tea packs a powerful punch of antioxidants and anti-inflammatory benefits, making it helpful to your immune system both for prevention of illness and support if you have become ill. Echinacea is also anti-microbial, which makes it the best choice if you want to prevent illness from entering your house year-round.
Elderberry Tea:  This is another classic immune support tea and is also delicious and crisp in flavour. Elderberry is often also made into syrup, which can be taken to treat illness. Elderberry is anti-inflammatory, and those who take it when sick have been shown to get better much faster than those who did not. Most importantly, elderberry supports gut health, which means that the primary driver for your immune system will have the help that it needs to stay healthy and fend off illness.
Turmeric Tea: Turmeric is a powerful health tea and is a strong anti-inflammatory agent. It also offers up lots of vitamins, iron and potassium, which can help to support your body while fending off an illness. This is a great tea to add to your daily mix if you suffer from any inflammatory condition that might make you inclined to get sick more easily than others. It has a strong flavour but mellows well with a bit of sweetener and some milk.
Lemongrass Tea: This flavourful and delicious tea is a great immune booster and offers up loads of vitamin c and A. This tea also aids with digestion, making it a great way to help your immune system to stay healthy and strong all year round. If you want to really make this tea a powerful immune booster, add some garlic and lemon juice to maximise its potential!
Pick just one of these teas, or use them all to support your body and your immune system daily. You can mix and match as needed to support your health needs all year. If you need a little extra support recovering from an illness, you can add turmeric or lemongrass tea to your daily routine. If you want to take a break from the stronger flavoured teas, you can switch the elderberry for a while. There is no wrong way to use these powerful teas to keep your immune system strong!