Best Clothing to Wear While Working From Home
Nov 20, 20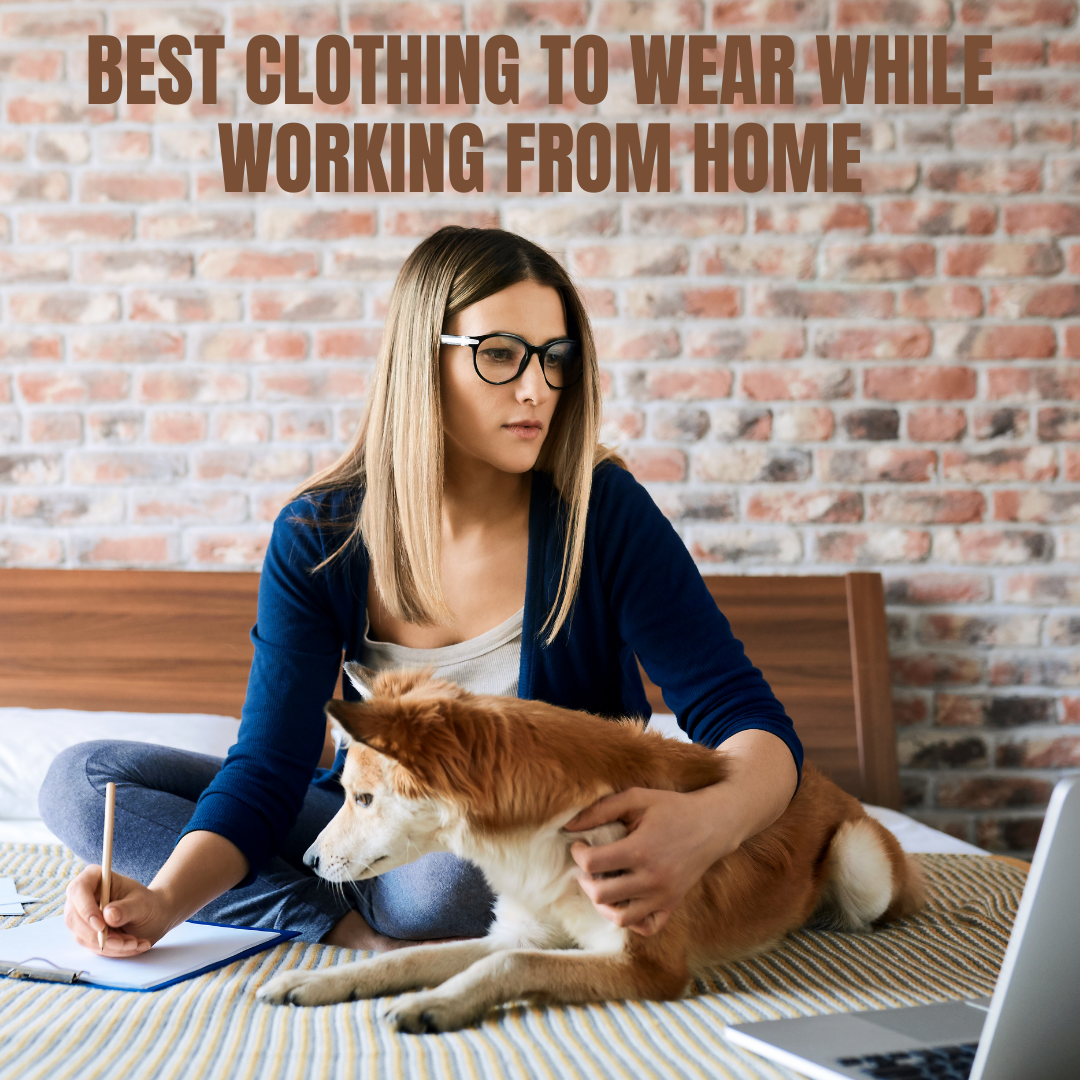 With the events of 2020, many people are now working from home, who never dreamed that they would ever do so. For some, this has been the best thing that has ever happened to them, but for others, the transition has been hard.
If you are struggling to get comfortable when you are working from home, or are having a hard time feeling focused while you do, you might be able to sort out your troubles just by dressing for success! Remember that you dressed for your job when you went into the office. It is not that different to dress for your job at home!
Cosy and Casual: For many who are working from home, no one will be seeing them all day. If wearing pyjama adjacent clothing is your thing, consider at least changing clothes before you go log in to your computer. The act of changing into something else, like yoga pants and a comfortable sweater instead of your pyjamas, has been shown to engage your brain and tell it that it's time to work. Plus, for those who do have the occasional meeting where people can see them, looking fresh and ready to work, even if you are casually dressed, is a good thing. The bottom line with the cosy look is that it is totally perfect for you to wear unless you are finding that it makes you think it is nap time and not work time.
Mixed Dress: Some people, especially those who have to appear "in person" in meetings, have learned that you can pair a work-appropriate sweater or polo and then wear sweats or leggings underneath it. This is a little like what news anchors do when they are going to appear from the waist up on TV. If you do not find it annoying to be dressed half casual and half professionally, this is a great solution to the problem of being casual and cosy, but also need to appear to be dressed for work as if you were in the office.
Just Like in the Office: For some people, the ritual of getting up and getting into their work clothes is the only way for them to feel truly engaged in work. Plus, some people are really mourning the opportunity to wear that suit and tie or those new slacks they bought right before the pandemic hit. If you want to wear your business clothes in your home office, the best part is that no one is stopping you! Dressing for success is exactly that. If you need to wear your three-piece suit to feel engaged in your job, then do so!
Dressing to work at home is one of the many challenges that have been sparked by the changes that the whole world is dealing with right now. Thankfully, there are no wrong answers, and you can try all of these styles to see which is the right one for you!