Best Herbal Teas for Pregnancy
Nov 19, 20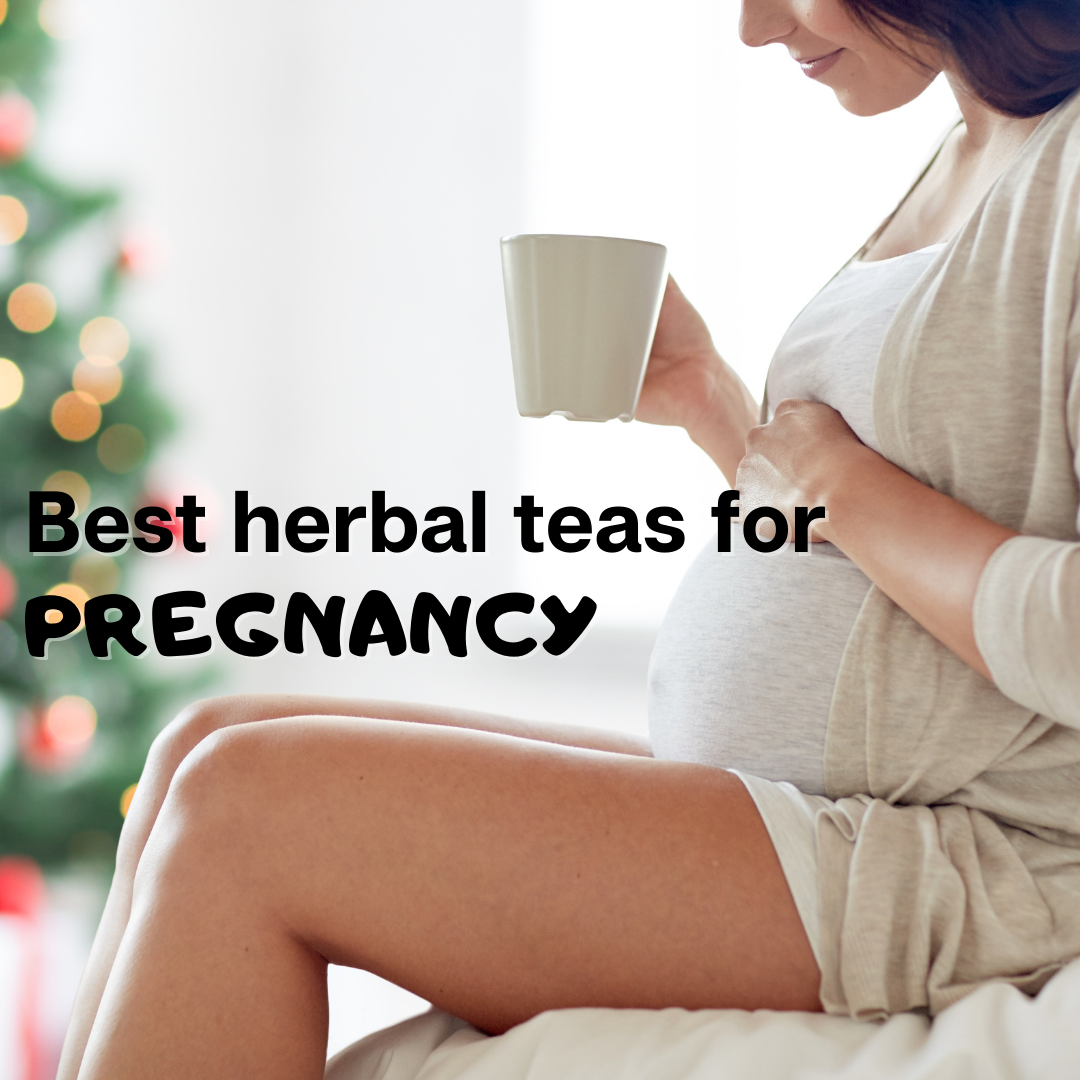 If drinking tea is one of your daily practices, you might be wondering which teas are best and which teas are safe now that you are pregnant. There are not many teas that should be avoided during pregnancy, and it is mostly advised that you look at the amount of caffeine in teas that you drink while you are pregnant.
Some teas can actually help support your pregnancy that those teas can replace ones that have too much caffeine for the baby. If tea is a huge part of your daily routine, never fear! These teas will support your pregnancy and help you to feel better during the time that you are supporting another little life inside of you!
Rooibos Tea:  This classic tea is caffeine-free and can help with morning sickness. It also offers a natural pick me up that can help you get through the day if you aren't able to take a nap. This is also a mild tea which is perfect if smells are giving you trouble early in your pregnancy.
Ginger Tea: A classic that is safe for babies and can really help improve nausea. This is the perfect companion to your morning routine to help with morning sickness. Ginger also offers a means to combat fatigue, and it can help with mental fogginess that can happen if you are in the early stages of your pregnancy.
Red Raspberry Tea:  This is a traditional recommendation of midwives and has been thoughts for centuries to support the uterus and help with less painful contractions and better uterine health while the baby is growing. It is also delicious and mild and caffeine-free!
Nettle Leaf Tea: This is another recommendation that is made by midwives, and it offers up as many vitamins and antioxidants as a daily pregnancy vitamin! Make sure that you only drink teas that are made from the leaves and NOT the root. Also, be sure not to drink too many cups of this tea in the early stages of pregnancy as it might stimulate the uterine muscles too much. This is a great tea for later in your pregnancy to give you and baby energy and nutrients.
Make sure to avoid detox teas, highly-caffeinated teas and PMS teas. Also, diet teas can be harmful to babies. You want to avoid anything that has a laxative effect, especially in the early stages of the pregnancy. Limit your tea intake to three cups a day, even of the safe teas on this list. If you drink too much tea, you might inhibit your ability to absorb folic acid.
These great recommendations will keep you and baby safe and healthy during your pregnancy. You will be happy that you are drinking tea that is good for both you and baby and some of these teas will make the symptoms of early pregnancy much easier to bear! Herbal tea offers many benefits that you don't want to miss out on, especially during your pregnancy.