Teas For Mastitis Symptoms
Oct 23, 21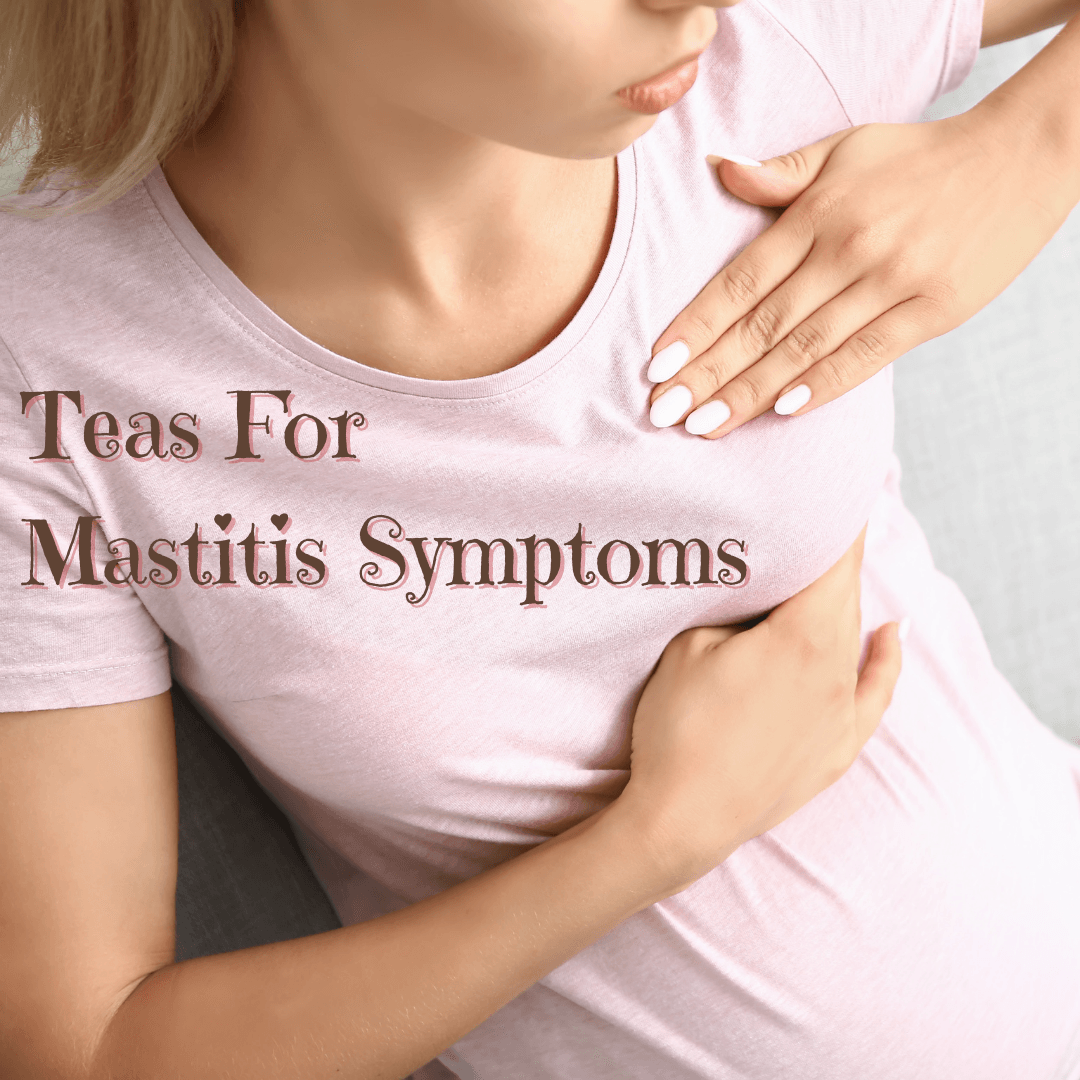 Teas For Mastitis Symptoms
Breastfeeding can be a tough process for some babies and moms. Mastitis not breastfeeding can also be tough.
There can be all kinds of complications with breastfeeding, and through no fault of anyone involved, breast irritation can be a major hindrance to the process of feeding an infant.
Mastitis has been a difficulty faced by mothers for all of the recorded time. Before the rise of western medicine, many natural treatments were used to alleviate the pain and discomfort of this condition.
Many mothers are hesitant to take any medicines that might have an impact on their child, and so they struggle with this uncomfortable condition for the welfare of the baby.
Thankfully, some great herbal options can be added to a breastfeeding mom's daily routine that will make mastitis a thing of the past.
Some key herbs make a big difference to mothers struggling with mastitis, and they can all be imparted through the drinking of tea.
Rosehips
This is a classic herb and is very effective at reducing inflammation and helping boost the immune system.
Rosehip tea is also a really great tea to drink for added hydration, which can be a major help with mastitis.
Chamomile 
This tea is an excellent anti-inflammatory and offers a better flavour palate for some than the rosehip tea.
This tea also stimulates the immune system, helping to heal tissue damage. Chamomile has also been shown to help with let down, which is a big help for many mothers fighting mastitis.
Echinacea
While you don't want to drink more than one cup of this tea a day while you are breastfeeding, this immune stimulant is a big help when you are trying to get over an illness or heal an injury.
Echinacea also helps with milk let down. This is a great tea to add to your routine a couple of times a week to support your immune health to prevent the return of your mastitis once it has resolved.
Fenugreek
This is a delicious tea that tastes a bit like maple syrup. It is a great blood sugar balancer and has been used for centuries to help with lactation.
Fenugreek has been shown to increase milk production while also helping with let down. It has the added benefit of being an anti-inflammatory tea as well.
Garlic
While you might not enjoy the taste of garlic added to your hot drink of choice, it is an excellent antibiotic and can also help with the prevention of the overgrowth of thrush.
Garlic is very effective at clearing inflammation and swelling, making it a great help in cases where mastitis has caused swelling and inflammation to be uncomfortable.
These teas are a great help to mothers who don't want to take synthetic medications when mastitis rears its ugly head.
Being able to treat this condition without forcing your baby to take medicines they do not need through breast milk is a major factor for many women and chooses to start drinking one of these teas easy.
Imagine being able to breastfeed without worries again!