Best Herbal Teas for Memory
Dec 13, 20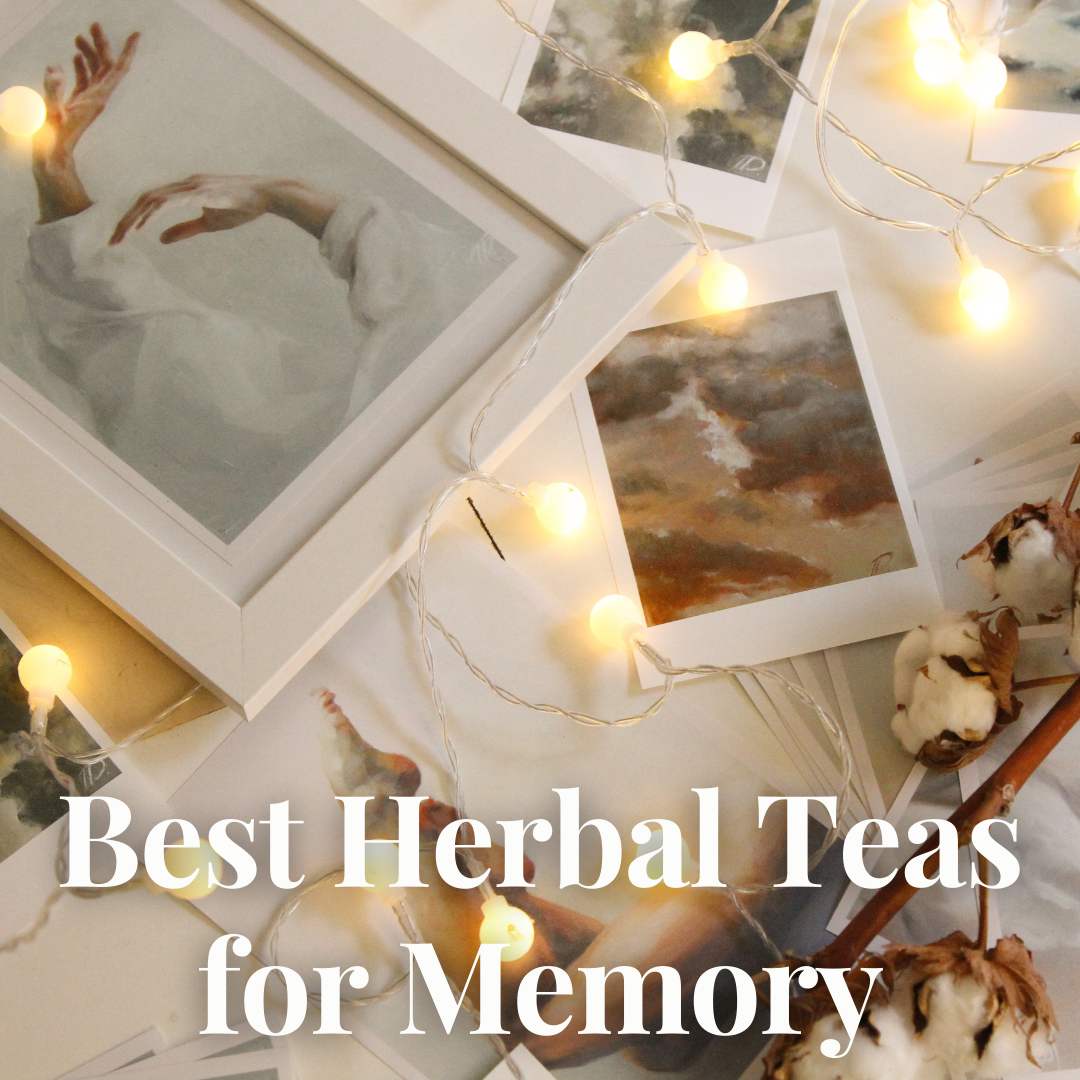 If you are wanting to support your brain function, but do not want to have to take an entire handful of pills each day to do so, there is good news for you! Many herbal teas are excellent at imparting brain function support! Adding these teas to your daily routine can help your memory to improve dramatically. For those trying to prevent the onset of memory issues, these teas can be the support that you need!
Herbal teas are packed with necessary vitamins and nutrients that support overall health in many different ways. Teas are a great source for many of the necessary building blocks of healthy brain function. In fact, many of the pills that you could take would have the same substances in a less palatable blend.
Green Tea: This tea has been widely studied related to memory loss and cognitive function and has been shown to dramatically improve memory and brain function when it is added to a person's daily diet. This is because green tea contains l-theanine, which improves sleep cycles. This means that green tea helps your brain to rest more effectively, allowing it to heal and repair itself. Green tea contains more of this substance than many other teas, making it a great way to get your daily needs met for this memory support amino acid.
Gingko Biloba: This is an ingredient in many memory-support supplements, but is most effective when taken in the form of a tea. This Chinese medicine classic has been shown to improve memory clarity and recall in adults who have added it to their daily regimen. This is a great tea to support the memory health of those who are afraid of degenerative memory conditions that may be genetic. Making sure to get ahead of possible decline can be a key factor in long term brain health.
Gotu Kola: This herb is actually a part of the parsley family. It can be used for treating wounds and burns but also has been shown to improve mental function. This herb offers up superior anti-inflammatory and antioxidant properties and prevents cellular damage. This makes it a great tea for recovery after a head injury or a fever. This tea can also be used to stave off damage related to ageing or prior injury.
In addition to supporting brain health with herbal teas, you should also add brain-challenging tasks like games or sudoku to your daily routine. Be sure to get enough sleep and get some exercise at least five days a week. For any memory loss that is sudden or is related to a health concern, you should make sure to go to a doctor. There are many ways to prevent brain or memory decline, and these teas can help support any other brain health routines that you are already following.