Organic and Herbal Lotions for Skin Relief
Dec 12, 20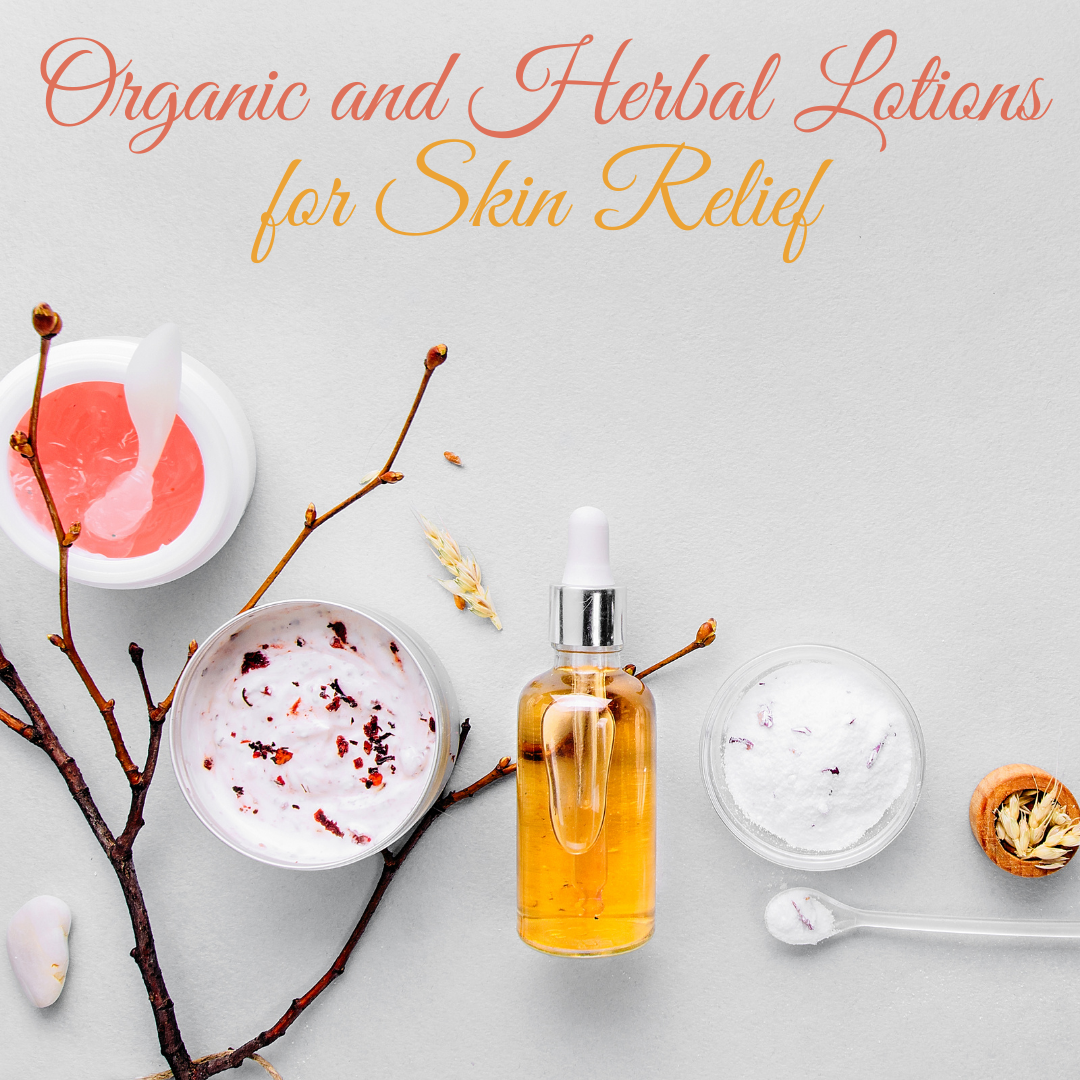 Fall and winter weather is upon us, and dry skin is often the first sign that the seasons have changed. If you are dealing with a case of dry skin caused by chilly weather and dry air, you are not alone! These great lotions that are made with herbs and botanical ingredients will help to get your skin on track well before the freezing weather arrives.
Calendula:  This classic skincare herb is actually a flower. It is used in many all-natural skincare products because it offers anti-inflammatory and soothing properties. Calendula has also been linked with quicker healing times because it offers up the building blocks needed to rebuild tissue after injury or damage.
Chamomile: This is a classic herb for anti-inflammatory uses. It offers up antiseptic properties as well and is well-known to soothe sunburn and windburn. Chamomile also smells wonderful and makes for creamy and satiny lotions that are lovely to put on your skin. Best of all, chamomile is rarely allergen causing, and most people can use it, even if they have very sensitive skin.
Chaparral: This flower is native to the Mojave Desert and is well-known to be helpful for irritation and sunburn. This is another plant with high quantities of anti-bacterial ingredients and can be used to make salves or lotions to treat rashes, infection and even wounds. This is a great-smelling flower as well, making for scrumptious-smelling lotions and salves.
Comfrey: Long known as "knit-bone", this flower is a great herb to add for healing properties and prevention of pain and inflammation. This is a great ingredient for healing lotions and salves and will offer up more allantoin than many other plants. Allantoin is one of the ingredients needed for cell repair, and it will be clear as soon as you use a lotion or salve with comfrey in it why it has been used for centuries to treat injuries.
Dandelion: This is another classic flower that is regarded as a weed but actually offers up healing properties. The whole plant can be used to make healing salves or lotions, and it has been shown to support cell-renewal while also offering up high amounts of lecithin, which helps to soothe dry and chapped skin. This is the perfect ingredient in any lotion that is made to combat dry skin caused by winter wind or too much sun.
If you are tired of buying smelly, over the counter skin salves and lotions to treat dry and itchy skin, these great lotions will make you so much happier. You will see huge improvements in your skin, and it will be comforting to know that herbs rather than chemicals are causing those benefits. Lotions that are made with natural ingredients often feel better on the skin and cause less adverse reactions. Being able to solve your skin struggles with a natural lotion is usually best, and you will be pleased that you switched to an all-natural option when you see how much better your skin looks!