9 Things Every Woman Needs to Know About the Goddess of Harmony, Harmonia
Jun 28, 22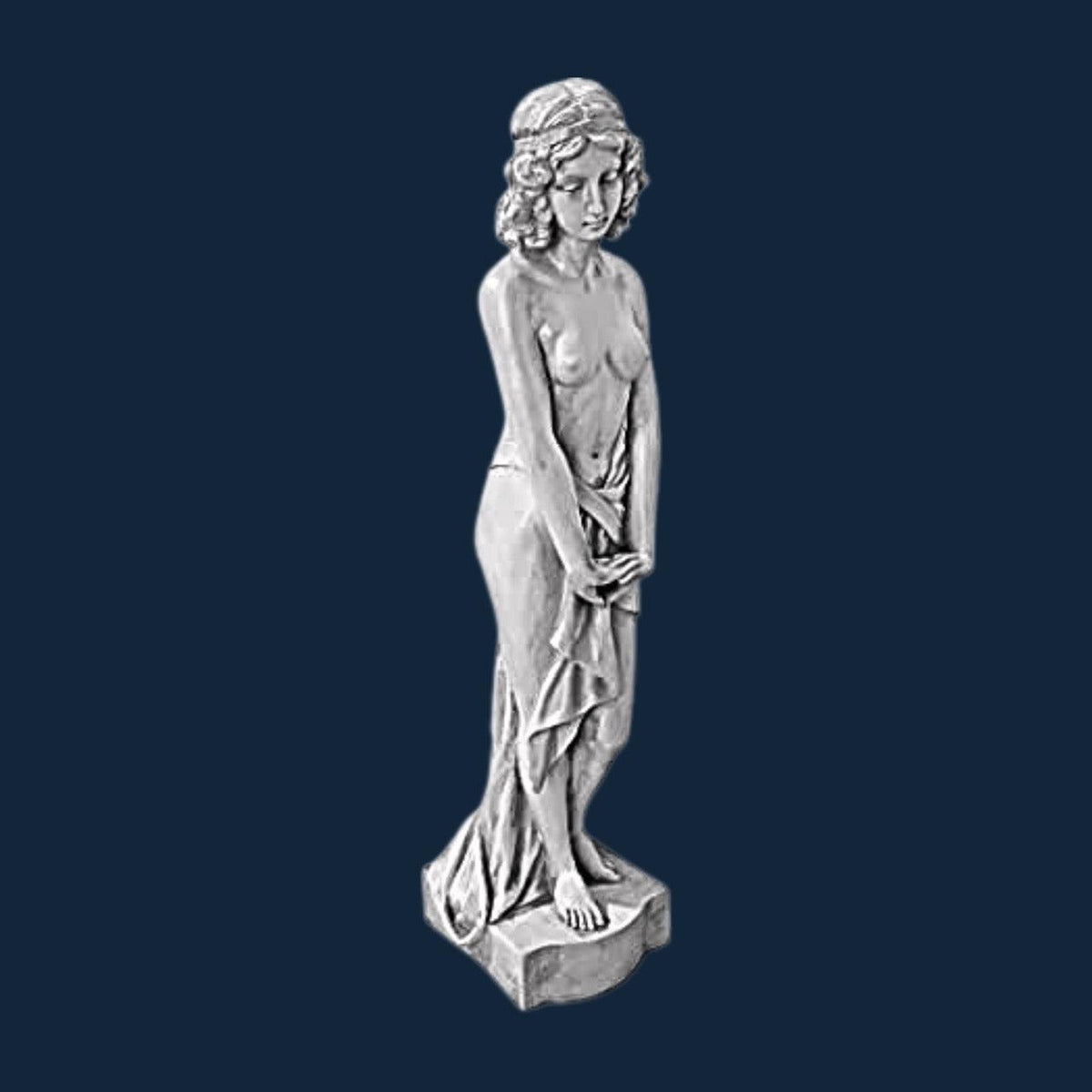 9 Things Every Woman Needs to Know About the Goddess of Harmony, Harmonia
And you thought the world was just black and white? Think again. As a personification of perfect balance, the Greek goddess Harmonia is not only beautiful but also ethereal, delicate, and harmonious.
In other words: everything that makes us human. The Greek gods brought many new ideas to the world when they arrived from Mount Olympus. One of these innovations was the concept of harmony, which can be found in all living things from trees to animals and humans.
Harmony is what keeps everything balanced – not just in nature but also in our lives. In other words: It's impossible to have success without harmony, just as it's impossible to have balance without having harmony, too.
Harmonia and the Origins of Harmony
Humans have been obsessed with music for thousands of years. It's likely that humans first started singing in order to create a sense of community and bring people together.
The earliest songs were probably simple chants, but as humans began to create more elaborate sounds with instruments, music became a powerful means of expression. The earliest forms of music, such as chanting and rhythmic clapping, have been around since the dawn of time. As humans began to create more elaborate sounds with instruments, music became a powerful means of expression.
Early humans probably realised early on that music could improve their lives by bringing people together and making them feel more connected. More than any other art, music is one of the few things that people around the world seem to truly enjoy.
In fact, music is so important that humans seem to devote part of their brains specifically to understanding it. While we can't fully explain why we like certain songs or why we're so fascinated by music, there are a few things we know for sure.
The Importance of Harmony in Art, Music, and Dance
Artistic forms like painting, music, dance, and architecture are unique because they're all about making a "visual sound" – that is, they're about creating combinations of colours, shapes, and lines that produce an auditory effect.
The best art is both beautiful and harmonious, at once simple and complex, light and dark. The same is true for the best pieces of music. Good music is not only pleasant to the ear but also makes sense, both to our brains and to our hearts.
Both music and art are powerful tools for communicating ideas, feelings, and messages. And both are powerful tools for improving our lives.
Harmonia and the Role of Harmony in Our Lives
In every aspect of our lives, from our relationships to our careers and finances, we can benefit greatly from the concept of harmony.
When we have harmony with our partners, friends, and family, we're much more likely to feel secure and satisfied. Harmony in our careers can help us make better decisions by allowing us to consider all sides of an issue and avoid tunnel vision.
Harmony in our finances can help us avoid debt and keep us grounded in reality. Harmony in our physical and emotional wellness can help us live happier, healthier, and more fulfilling lives.
The Importance of Harmony
Having harmony in your life doesn't mean that everything has to be the same. It doesn't mean that you have to like everything your friends like or agree with everything your partner believes in.
It does, however, mean that you have to respect – and be respectful of – the views and values of those close to you. Having harmony doesn't mean that you have to agree with your friends all the time.
It doesn't mean that you have to like everything your partner does or find all the things that make them uniquely beautiful. It does, however, mean that you have to be respectful of the things that make your partner truly happy.
Finding Harmony in Love and Relationships
There's a lot of talk these days about love, but what exactly is this mysterious feeling called "love"? And how do we know when we really do love someone? Maybe even more importantly, how do we keep this love strong throughout the many ups and downs of a relationship?
When we deeply care about another person, we want the best for them – and ourselves. We want to share our lives with the people we love, and we want those people to be happy and safe. We also want to spend time with them, talk with them, and be with them.
When we truly love someone, we want to communicate with them, connect with them, and be close to them. True love is about a desire to connect – with each other, as well as with other human beings.
How to Achieve Harmony in Your Life
There are many ways to achieve harmony in your life, including:
- Understanding Your Emotional Needs
- Living Within Your Means - Finding Joy in Daily Activities
- Creating Balance in Your Life - Finding a Support System
- Maintaining a Journal - Using Positive Thinking
- Keeping a Positive Outlook
- Making Choices for the Better
- Showing Patience
- Living in the Present Moment
- Recognising Your Limits
- Staying Away from Negativity
Harmonia and the Role of Harmony in the Past
Harmonia is also closely related to the past. The past is often referred to as the "present in disguise," and it's the most valuable part of our lives.
Nothing we do in the present is as important as what we did in the past – and what we did in the past is what makes us who we are today. Humans have been exploring their pasts for thousands of years, and archaeologists and historians have been digging through the earth and studying the remains of ancient civilisations for even longer.
Ancient civilisations like the Egyptians, Greeks, and Romans left a lot of evidence behind about how they lived, from art to architecture to food.
Harmonia in the Present
The concept of harmony can be applied in the present just as it can be applied in the past. If you want to have harmony in your life, you have to work very hard to achieve it.
You have to make sacrifices for your partner, for your friends, for your family, and for yourself. You also have to be patient, be grateful, and remain flexible. Harmony is something that you have to work towards every day.
If you want to be happy, if you want to feel joy, then you have to work towards it every day. You have to push yourself to be more patient, to be more grateful, and to be more flexible. You have to work towards making the world a better place, and towards making yourself a better person.
Harmonia in the Past
Harmony has always been a part of human culture and can be found throughout history. In ancient times, the Greek gods were believed to be the creators of music, dance, and art.
The ancient Greeks believed that great works of art and music were created by the gods and were so beautiful that they couldn't possibly be made by mere mortals.
During the ancient times, a person would be considered "harmonious" if their life was in balance and had everything necessary for a happy and enjoyable life. This is just one example of how the word "harmony" has been used throughout history and how it is still being used today.